VirtualBox 7.0.10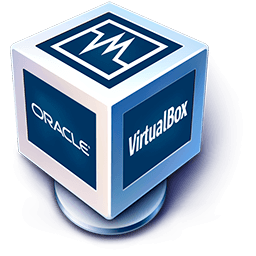 Oracle VM VirtualBox is an open source and cross-platform virtualization utility that makes it possible to extend your computer's capabilities so that it can be used to run a large number of operating systems (inside multiple virtual machines), using the same hardware you use for your daily tasks.
Operating system virtualization solution for multiple-platforms
Thus, with the help of Oracle VM VirtualBox, users can easily have Windows and Linux applications running on a Mac, have Windows Server 2008 running on a Linux server, run Linux programs on a Windows based PC, and so on.
Moreover, Oracle VM VirtualBox is designed to enable you to install and run as many operating systems on as many virtual machines as you need.
The only physical and practical limitations in the number of virtualized OSs and virtual machines that you can run at the same time, is your computer's limited memory and disk space.
Virtualize any OS on embedded, desktop or cloud-based environments
More importantly, the Oracle VM VirtualBox virtualization app is very simple to use, yet it also packs a vast selection of powerful tools and features, making it easy for one to run it on almost any platform, from small desktop class machines and embedded systems, all the way up to massive data centers and even Cloud-based environments.
Oracle VM VirtualBox's most important advantage is that it can be used to run software belonging other operating systems on Mac OS X, Windows, Linux, and Solaris hosts.
Support for a diverse range of OSs and a large variety of virtualization uses
Thus, Oracle VM VirtualBox comes with extensive support for a substantial number of guest operating systems including, but absolutely not limited to, Mac OS X (10.5 or later), DOS/Windows 3.x, Linux (2.4 and 2.6), Windows (NT 4.0, 2000, XP, Server 2003, Vista, Windows 7), Solaris and OpenSolaris, OpenBSD, and OS/2.
Besides effortlessly virtualizing a large assortment of operating systems on any platform, Oracle VM VirtualBox can also be employed for installing and configuring a virtual appliance, test software within a controlled and easy to alter platform.
As an added bonus, if needed, Oracle VM VirtualBox can also be used to drastically reduce energy and hardware costs by using the same computers to run multiple computing platforms on the same physical hardware platforms.
Powerful and open source virtualization solution
On the whole, Oracle VM VirtualBox should be the virtualization software of choice to anyone with a focus on open source solutions.
Furthermore, although it is a community-driven project, Oracle VM VirtualBox is designed to provide you with any tool you may need to successfully virtualize almost any operating system on a vast array of hardware.
What's New:
Version 7.0.10
This is a maintenance release. The following items were fixed and/or added:
OCI: Introduced general improvements
VMM: Fixed sluggish performance starting with macOS Ventura 13.3 (bug #21563, bug#21596)
VMM: Fixed a bug while walking page tables while executing nested VMs causing flooding of the release log as a consequence (Intel hosts only, bug #21551)
GUI: Added general improvements
TPM: Fixed a crash when a VM has a TPM version 1.2 configured (bug #21622)
3D: Initial support for OpenGL 4.1
3D: Fixed various graphics issues with Windows 11 guests (bugs #21136, #21515)
Guest Control/VBoxManage: Fixed parameter "--ignore-orphaned-processes"
Guest Control/VBoxManage: Fixed behavior of how handling argument 0 for a started guest process works: One can now explicitly specify it with the newly added option "--arg0". This will effectively restore the behavior of former VirtualBox versions
Audio: Also use the PulseAudio backend when pipewire-pulse is running instead of falling back to ALSA (bug #21575)
NAT: Adjusted UDP proxy timeout from 18-21 to 21-24 range to respect intended 20 second timeout (bug #21560)
Linux Host: Added initial support for Indirect Branch Tracking (bug #21435)
Linux Host: Added initial support for kernel 6.5 (NOTE: Guest Additions do not support kernel 6.5 yet)
Solaris Host: Introduced general improvements in the installer area
Linux Host and Guest: Improved condition check when kernel modules need to be signed
Linux Host and Guest: Added initial support for RHEL 8.8 (bug #21692), 8.9 (bug #21690) and 9.3 (bugs #21598 and #21671) kernels
MacOS Host and Guest: Introduced general improvements in the installer area
Windows Host and Guest: Introduced ECDSA support (bug #21621)
Linux Guest Additions: Fixed issue when kernel modules were rebuilt on each boot when guest system has no X11 installed
Linux Guest Additions: Added initial support for kernel 6.4
Linux Guest Additions: Fixed issue when vboxvideo module reloading caused kernel panic in some guests (bug #21740)
Linux Guest Additions: Introduced general improvements in the installer area
Windows Guest Additions: Introduced general improvements in graphics drivers area
Screenshots:
Title:

VirtualBox 7.0.10

Developer:

Oracle

Compatibility:

macOS 10.12 or later

Language:

Multilangual

Includes:

free

Size:

127.72 MB

visit official website
NitroFlare:
DOWNLOAD FILE