VMware Fusion Pro 8.5.2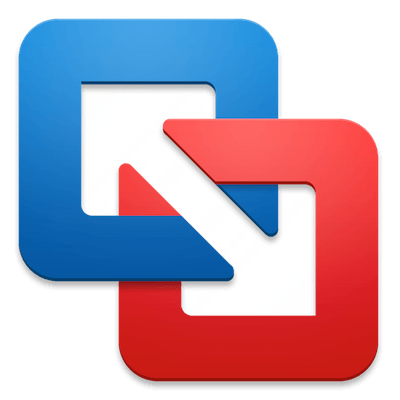 VMware Fusion 8 Pro delivers state of the art Mac® virtualization for advanced users and IT Pros, leading edge features for developers, and is ideal for Macs in businesses that want to ensure compatibility with Windows®.
Professionals Run Windows on Mac with Fusion Pro
With unmatched features geared towards IT professionals, developers and businesses VMware Fusion 8 Pro is the most powerful and reliable way to run Windows 10 and other operating systems on the Mac.
Ready for the Future, Today
Fusion 8 Pro is ready for OS X El Capitan. Run Fusion 8 Pro on El Capitan with confidence knowing it deliver the experience that professionals expect. Install El Capitan in a virtual machine to test its new features, capabilities and compatibility with your applications without disrupting the host Mac. With under-the-hood performance improvements and overall smarter design, Fusion 8 Pro and El Capitan together introduce new ways to be more productive while delivering a snappier and more fluid experience when running Windows on the Mac.
Take Fusion to the Cloud
Fusion 8 Pro now provides a connection to VMware vCloud Air, as well as improving integration with vSphere, ESXi, and Workstation servers, allowing you to extend and scale your virtual machines in a compatible cloud. With a common platform powering the VMware ecosystem, Fusion Pro can easily connect to remote environments to launch, access console, upload, or download virtual machines directly from your Mac. Fusion 8 Pro also supports OVF import and export to leverage compatibility with industry standards. This allows technical professionals to work with local and remote virtual machines side by side for optimal flexibility, bringing the power of the vSphere data center and vCloud Air to the Mac.
Build Complex Virtual Networks
With improved IPv6 support, including IPv6-to-IPv4 Network Address Translation, users can create more complex networking topologies than ever before. Use the robust Fusion 8 Pro virtual network editor to add and remove virtual IPv4 or IPv6 networks and create custom virtual networking configurations, ideal for testing and demonstration environments without impacting the Mac's network configuration.
Built for Developers
Fusion 8 Pro speaks to developers with powerful integrations from the most innovative software technologies of today and tomorrow. Easily push workloads into the cloud from Fusion Pro with vCloud Air integration, or deploy a VMware Project Photon virtual machine to run containers from Docker, rkt or Garden ensuring maximum compatibility with the VMware ecosystem. Use modern tools such as Chef, Hashicorp Vagrant or docker-machine to automate virtual machine and container deployment, or build Universal apps for Windows 10 devices without ever leaving the Mac.
Powerful Virtual Machines. Powerful Graphics.
Fusion 8 Pro is optimized for the highest density 4K, 5K and Retina displays to give you a crisp and detailed view of your Windows applications. Experience more fluid graphics for every application in your virtual machine with newly added DirectX 10 and OpenGL 3.3 capabilities. With DirectX 10, Fusion 8 Pro makes every day applications like Office, as well as highly demanding 3D applications such as AutoCAD and SOLIDWORKS, run more smoothly than ever.
WHAT'S NEW
Version 8.5.0:
What's New
This release of VMware Fusion is a free upgrade for all VMware Fusion 8 users, it adds support for the following operating systems:
macOS 10.12 Sierra

Windows 10 Anniversary Update

Windows Server 2016

Resolved Issues
The Office applications in Windows virtual machine sometimes could not open the attachment in the mail application on Mac - Though the 'Open your Mac files and web links using Windows applications' option on the virtual machine's Default Applications pane is checked, the Office applications inside Windows virtual machine sometimes could not open attachments in the mail application on Mac and returns "Access Denied" error message

When you start an imported Parallels 11 virtual machine in VMware Fusion, the virtual machine crashes

After you import a Parallels 11 virtual machine into VMware Fusion, attempting to power on the virtual machine fails with the error "Inaccessible Boot Device."

When the Full Screen Minibar is hidden at the edge of the screen, hovering the cursor over it does not make it appear - This issue occurs in Full Screen mode when the Full Screen Minibar is hidden at the edge of the screen. After you select View > Full Screen Minibar > Automatically Hide And Show, hovering the cursor over the Minibar does not make it appear.

Fusion crashes when you attempt to create a remote virtual machine on vCenter Server 5.5

While connected to vCenter Server 5.5, if you attempt to create a remote virtual machine and save it to an ESXi 5.5 host that is managed by the vCenter Server instance, VMware Fusion crashes.

On the Ubuntu 15.10 and later versions guest operating system, replacing open-vm-tools with the bundled VMware Tools version, might cause VMware Tools to work improperly

On the Ubuntu 15.10 and later versions guest OS, when you replace open-vm-tools with the VMware Tools version bundled with VMware Fusion, VMware Tools does not work as expected. After you reboot the system, an Ubuntu crash report might appear and one of the services in VMware Tools might stop working.

The drag-and-drop operations might not work consistently between the host and Mac OS virtual machines

Attempts to drag-and-drop files between the host and a Mac OS virtual machine occasionally fail.

Known Issues
If more than one monitor is used in Full Screen mode on macOS 10.12 host operating system, the virtual displays are merged into one space in different tabs, instead of creating Full Screen space on each monitor - On macOS 10.12 host operating system, if there is external monitor connected to the Mac machine, when you switch a virtual machine to Full Screen with "Use All Displays in Full Screen" option selected, the virtual machine shows in Full Screen only on one monitor and merges all virtual displays to it as tabs, instead of using separated spaces on all monitors. After changing the view mode back to Single Window, a redundant black space remains, and the Fusion menu bar is hidden automatically.

Workaround: Open the System Preferences on macOS 10.12 operating system, click the Dock icon. Choose "Manually" on the dropdown list of "Prefer tabs when opening documents".

On macOS 10.12 host operating system, the tab bar on the virtual machine window becomes blank when grabbing mouse into the virtual machine - On macOS 10.12 host operating system, if you grab the mouse into a running virtual machine when there is no tools service running inside the guest OS, the tab bar shown on the virtual machine window becomes blank, and the Fusion menu Window > Merge All Windows is disabled for the virtual machine. This problem is observed if the virtual machine does not have VMware Tools installed or it has VMware Tools installed but the Tools services are not launched yet.

Workaround: Wait until VMware Tools services are launched inside the virtual machine before grabbing the mouse into it. When the tab bar becomes blank, closing and re-opening the virtual machine window can make it show up correctly again.

VMs on the same NAT network and on the same host cannot communicate through an IPv6 address - When you set up a customized NAT network with IPv6 enabled and connect two VMs to that NAT network, the VMs cannot communicate with each other by using the IPv6 address. The VMs reside on the same host.

Workaround: None

The built-in FaceTime HD camera stops working after Fusion launches on macOS 10.12 running on MacBookPro10.1 - On macOS 10.12, the built-in FaceTime HD camera stops working after Fusion launches. This issue is specific to Mac model MacBookPro10.1 and macOS 10.12 operating system. It does not happen on other Mac models, and OS X 10.11 or prior operating systems.

Workaround: Use external camera or restart the Mac operating system to make the built-in FaceTime HD camera work again.

VMs running on macOS 10.12 sometimes crash - A VM running on macOS 10.12 might crash when it tries to grab keyboard or mouse input from the host.

Workaround: None

Screenshots