Sketch 87.1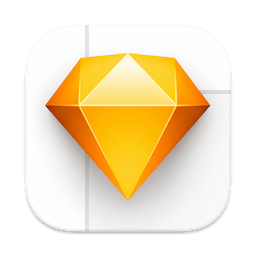 Sketch: graphic design for a digital world. Powerful tools and an elegant interface, in a single award-winning package. Because making beautiful things should be a joy, not a burden.

Sketch supports multiple fills, borders and shadows per layer; has powerful non-destructive boolean operations; smart pixel alignment; and makes exporting a breeze with automatic slicing and multiple resolution export.

Vector tools and basic shapes are the foundation; whether you are designing icons, websites, interfaces or anything else. Combine these into complex shapes with non-destructive boolean operations, leaving you free to edit them in the future, then apply advanced layer style options like multiple shadows, fills, gradients, noise, blending, background blurring, and more.

Sketch doesn't just do shapes, of course. Imported images can be rotated, scaled, cropped and masked. The best-in-class text tool lets you add beautiful typography to your designs, using native font rendering, so you can be sure that text always looks 100% accurate!

Brand new to Sketch 3, Symbols allow you to reuse entire groups of content in multiple places in your design. Think of interface elements such as buttons, headers and footers. Change them once, and they update everywhere in your document.

Built for the Mac, Sketch supports OS X's Versions and Auto Save, letting you focus on your work instead of hitting CMD+S. Keep your work safely in sync across multiple Mac computers with iCloud. And take Sketch full screen to maximise the size of your canvas.

All this power is deliciously baked into Sketch's single-window interface. Everything is there, tucked away until you need it. A simple interface with powerful tools.
What's New:
New in Sketch 87
Improvements and bug fixes This update brings a whole host of small improvements to make your days more enjoyable and productive — from positioning layers relative to an Artboard's edge with Inspector operators, to better icons for locked and hidden layers.
Details What's improved
We've made it easier to create a prototyping link to the previous Artboard or any specific Artboard when you have multiple layers and Artboards selected. Now, with multiple selections, you can choose any of the back or go to Artboard indicators.
We'll now show a prompt when you try and enable a plugin that's incompatible with the Mac app.
We now remember the position of the Preferences window, so it always opens where you last left it.
When you hover over a long Artboard name on the Canvas, we'll show you a tooltip with its full name.
You can now add blurs to alpha masks and we'll include them as part of the mask itself.
You can now use the Sides slider in the Inspector to set a polygon's minimum number of sides (three) — handy if you want to quickly create an equilateral triangle!
If you have a page selected, you can now rename a page via Edit > Rename or pressing ⌘R.
You can now precisely position a layer relative to an Artboard's edge using the l, r, t, b, and c / m operators in the Inspector. For example, to place a layer 10 pixels from the right edge of its Artboard, you can set its X value to 10r. You can use these in both the X and Y fields to get things looking just right.
We'll now show you if a Library is using a starred version and when it was last modified in the Libraries preferences panel.
Did you know you can copy layers or Artboards and paste them in any other app as an image? Now, if you have a high-density display, we'll export these images in 2x resolution, so they look sharp.
We've added states to the layer visibility and lock icons in the Layer List, so it's easier than ever to know whether a layer is hidden, visible, locked or unlocked. Hovering over a visible layer shows a Hide Layer icon reflecting the layer's visibility and holding ⌥ shows a Lock Layer icon reflecting the lock state.
What's changed
We've made things more predictable when you insert a Symbol instance that contains a nested Symbol with Smart Layout properties that you have resized in the Symbol source. Now, the nested Symbol will keep its resized dimensions in both the Symbol source and instance.
We've made things more predictable when you resize a Symbol or Group that contains text layers with resizing constraints and auto width alignment properties. Previously, if the resizing constraints and alignment properties conflicted, resizing would change the alignment property to auto height or cause the text to flow outside of layer's bounds. Now we block conflicting resizing restrictions and alignment properties to avoid these results.
What's fixed
Fixes a bug where the background blur wouldn't appear in translucent layers with an opaque fill.
Fixes a bug where the Mac app would continue using system memory after you closed a document.
Fixes a bug where editing a Symbol Source's content would not update any overrides in deeply nested instances until you reopened the document.
Screenshots:
Title:

Sketch 87.1

Developer:

Bohemian Coding

Compatibility:

macOS 10.15 or later

Language:

English

Includes:

K'ed by TNT

Size:

71.02 MB

visit official website
NitroFlare:
DOWNLOAD FILE
Previous Versions