Elmedia Player PRO 6.6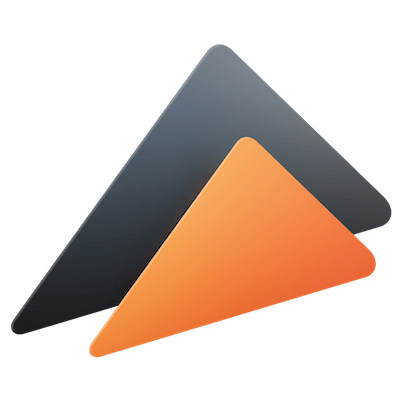 Elmedia Player is a Flash and media player for OS X. It will play media on Mac for absolutely free! This convenient player supports playback of FLV, SWF, XAP (Silverlight), AVI, MOV, MP4,DAT and many other formats. So you basically don't need any other application to play video files on Mac, watch Flash movies and videos.
Elmedia Player features built-in web browser, so you can browse through websites and watch movies without leaving the application. If you have a URL link to a video, Open URL option allows you to watch online videos directly from the app, without opening a browser window.
Features
Playback FLV, SWF, XAP, AVI, MOV, MP4, WMV, DIVX, DAT and many more videos on your Mac

Browse Internet from the app window using built-on web browser

Watch videos from the app without intrusive ads using 'Open URL' option

Enjoy watching Flash files in full-screen mode

Pin the player window on top of other running apps

Compile and edit media playlists

Edit subtitles

Choose an audio track for playback - multiple tracks are supported

Integrate the app with Growl and browsers

Utilize app's own volume control

10 band audio equalizer with presets (Large Hall, Party, etc).

Make your videos better by adjusting video brightness, saturation, contrast, sharpness, reduce noise, etc.

Fit image into screen by changing aspect ratio

Change playback speed to optimize video viewing

Experiment with image layout - rotate, flip, mirror

Apple Remote Control makes things easier – use it to the maximum

A-B loop for continuous playback of a certain part of the video

Match audio to video in case they are not in sync

Match subtitles to video in case they are not in sync

Use any subtitles file with the video you downloaded

Double-click for Play/Pause, Enter/Exit full screen

On-screen display of actions, like pausing, flipping, rotating videos, etc.

PRO Features
Save videos, including RTMP streams, and Flash animations from the Internet

Save external resources required by SWF animations

Download videos from YouTube

Extract soundtracks from YouTube videos

Grab a still from a video or make a set of images

Convert Projector EXE files into SWF format

WHAT'S NEW
Version 6.6 (980):
Added: support for subtitles and external sound tracks when streaming to AirPlay-enabled devices – PRO version.

Added: the ability to set the cache size for online videos (from 1 to 100 MB).

Added: a new playlist option - Move After Current - allowing to move the selected items to the position after the one currently playing.

Added: the hotkeys for cycling through the subtitles, audio tracks, chapters as well as setting up the A-B loop.

Added: simplified Chinese localization.

Improved: many more audio and video formats can now be streamed from Elmedia Player via AirPlay – PRO version.

Improved: the playlist Repeat and Shuffle options now also work when streaming to AirPlay-enabled devices – PRO version.

Improved: overall stability and performance.

Fixed: a crash on switching to full-screen mode.

Fixed: subtitles in Arabic were displayed left-to-right instead of right-to-left.

Screenshots