TextLab 1.4.2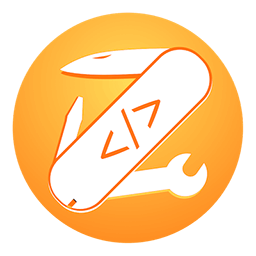 Developer's Swiss Army Knife for Text.
TextLab allows you to format, clean, validate or transform JSON, XML, HTML, YAML, SQL, Markdown, CSV and many other text transformations.
TextLab suggests what operations can be performed based on your input. For example, if you copy and paste JSON text into the application, it suggests to validate, format or transform that JSON.
Supported operations:HTML, XML
Format
Validate & Clean up
XML to JSON
XML to YAML
Strip HTML to keep only text and links
Save as HTML, XML
Save as escaped HTML, XML
CSS
Format
Minimze
Export as Single web page
YAML
Validate
Convert to JSON
Convert to XML
JSON
Validate & Format
Clean JSON
JSON to XML
JSON to jаvascript
JSON to YAML
Save as JSON
Export as Single web page
MarkdownURL
Encode
Decode
Extract URL parameters into table
CSV
Preview
Save as CSV
Export to Excel
Export with other delimiters
Convert CSV to JSON
Convert CSV to XML
SQL
Format
Export as Single web page
JWTCronText
Upper case
Lower case
Capitalize
Camel case
Constantify
Time to milliseconds
Remove additional white spaces
Base 64 encode and decode
Keep Numbers Only
Unique values
Cryptographic hash functions: MD2, MD5, SHA1, SHA256, SHA384 and SHA512
Number
Milliseconds to date
Milliseconds to time
Integer to Binary
Integer to Hex
Integer to Octal
Base 64 encode and decode
Cryptographic hash functions: MD2, MD5, SHA1, SHA256, SHA384 and SHA512
What's New:
Version 1.4.2:
New features:
Added Settings to persist conversion/action specific options (Cmd+;)
in this version, added an option to keep primitive types as strings when converting from XML to JSON
Screenshots:
Title:

TextLab 1.4.2

Developer:

Ondrej Kvasnovsky

Compatibility:

OS X 10.7.4 or later, 64-bit processor

Language:

English

Includes:

K'ed by TNT

Size:

75.17 MB

View in Mac App Store
NitroFlare:
DOWNLOAD FILE