CudaText 1.124.0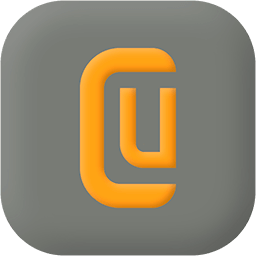 CudaText is a cross-platform code editor.
Features include:
Syntax highlight for many languages: C, C++, jаvascript, HTML, CSS, PHP, Python, XML etc. 200+ syntax lexers exist.
Code tree (tree structure of functions/classes/etc in source).
Code folding.
Multi-carets and multi-selections.
Find/Replace with reg. ex.
Configs in JSON format. Including lexer-specific configs.
Tabbed UI.
Split each tab.
Split view for 2/3/4/6 files.
Simple auto-completion (fixed list) for some lexers.
Command palette (ST3 style).
Minimap.
Micromap.
Show unprinted whitespace.
Support for many encodings.
Customizable hotkeys.
Binary/Hex viewer for files of unlimited size.
Features for HTML/CSS coding:
Smart auto-completion for HTML, CSS.
HTML tags completion with Tab-key (Snippets plugin).
HTML color codes (#rgb, #rrggbb) underline.
Show pictures inside editor area (jpeg/png/gif/bmp/ico).
Show tooltip when mouse moves over picture tag, entity, color value.
What's New:
Version 1.124.0:
Added:
Option "dim_unfocused", it allows to dim background color of editors in passive tab-groups
Option "scrollbar_themed", it allows to use OS native scrollbars
Option "scrollbar_arrows"
Option "ui_dialogs_in_taskbar"
When ui-tabs are 'flat', show underline for passive groups with dimmed color
If user.json does not exist yet, the file "settings_default/userinit.json" (if exists) is copied to user.json
Save to session also UI-tab splitted state (on/off, vert/horz, percents of window size)
Command "split tab: split horizontally"
Command "split tab: split vertically"
Command "split tab: don't split"
API allows much more access to Console panel fields
Allow multi-selections to touch, without joining them
Lexer Batch: highlight `tick_blocks`; highlight variables with chars ~.,()
Change:
Hide micromap when there is only one line (in multi-line editors)
Changed submenu "View / Split tab / ..." to new 3 items: "Don't split", "Vertically", "Horizontally"
Program will not save to session filenames from CudaText: "settings/history.json", "settings/history session.json"
Fixed:
Linux: minimizing modal plugin's dialogs could freeze the CudaText
Markdown tree-helper must skip headers inside ..
Screenshots:
Title:

CudaText 1.124.0

Developer:

UVViewSoft

Compatibility:

OS X 10.8 or later, 64-bit processor

Language:

Multilangual

Size:

24 MB

visit official website
NitroFlare:
DOWNLOAD FILE