Feeder 4.5.0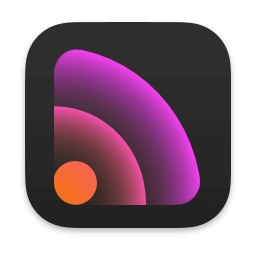 Self-publish podcasts, appcasts, and standard RSS feeds with Feeder.

FOR PODCASTERS:
Feeder makes it easy to create and update your podcast, and ensures everything meets the Apple Podcasts requirements
Preview podcast episodes as they'll appear in the Podcasts app
See serials listed by season and episode, along with trailers and bonuses, as in the Podcasts app
Publish feeds and media files to different servers with a single click
Redirect media file URLs through your preferred analytics service
Download your existing feed to move to Feeder
No lock-in: if you control your feed, you can use the service providers that suit you, and always move to another without losing subscribers
FOR EVERYONE:
Edit your feeds on all your Macs with iCloud
Collaborate on feeds with other Feeder users with iCloud
Schedule items to be published
HTML editing and preview
Write descriptions using Markdown
Templates and auto-completion to save time
Feeder can publish using FTP, SFTP, Amazon S3, WebDAV and file export
Search the items in the feed, including by date
Cross-post items to a blog when publishing
Feeder 4 is completely updated for macOS Big Sur and built for Apple silicon

FOR APP DEVELOPERS AND ADVANCED USERS:
Create Sparkle appcasts that automatically generate DSA and edDSA signatures
Preview release notes as they'll appear in the Sparkle update panel
Feeder is fully scriptable for creating, editing and publishing feeds, and can run a script or Automator workflow after a feed is published
What's New:
Version 4.5
SUMMARY
Support for Podlove Simple Chapters
See chapters in the podcast preview
Specify additional info for Spotify
Other improvements for iCloud sharing, the editor window, and publishing
PODLOVE SIMPLE CHAPTERS
The Podlove Simple Chapters extension allows chapter information to be included in the feed — the extension can be enabled or disabled in the feed's Settings view
When enabled, chapter information will be automatically extracted when attaching an enclosure file or fetching an enclosure's attributes
By default, Feeder will automatically extract and upload chapter images. The name will be based on the chapter title to avoid duplication, or Feeder can store the image file in a folder named after the enclosure
PODCAST PREVIEW
A chapters button will be shown above the preview if the enclosure file is local and includes chapters, or when a remote file is played
When playing an audio file, the artwork will update to reflect the current chapter
Fixed an issue where the preview may keep playing when the window is closed
SPOTIFY
Podcast feeds can now include some information specific to Spotify, such as the relevant countries and the number of most recent episodes to show
The Spotify extension will be enabled by default for all existing podcast feeds when first opening Feeder 4.5, and can be enabled or disabled in the feed's Settings view
EDITOR
Menu items for podcasts and appcasts in the Editor menu will only be shown when those extensions are enabled
Fixed an issue where closing the window before fetching enclosure attributes has completed would result in a crash
Fixed an issue where enabling the "Fetch precise durations" option in Podcasts preferences would have no effect
MAIN WINDOW
In the General section of each feed's Settings view, choose a feed type to filter the extensions shown — by default this is chosen depending on the extensions the feed already uses
The view mode toolbar item and search field can no longer be moved or removed on macOS 13 or later
ICLOUD
Improved user interface for sharing feeds via iCloud on macOS 13.0 and later
Improvements handling iCloud server issues
PUBLISHING
Fixed an issue where Feeder may not be able to upload files added to Feeder on another Mac
Fixed an issue where files may be published to the wrong folder on Amazon S3 after changing the feed's server from a protocol that included a site folder
Fixed an issue where XML stylesheets may not be included in the feed if no "media" attributed was specified
Screenshots:
Title:

Feeder 4.5.0

Developer:

Steve Harris

Compatibility:

macOS 10.15 or later

Language:

English

Includes:

K'ed by TNT

Size:

11.84 MB

visit official website
NitroFlare:
DOWNLOAD FILE
Previous Versions
*** You need to disable the System Integrity Protection (SIP) to perform the selected Application and Gatekeeper off!