Dropshare 5.28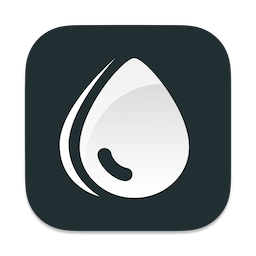 Your very own secure file sharing tool! Dropshare is a so-called menulet that enables you to easily drag&drop files, folders and anything else to your own server, Amazon S3, Rackspace Cloud Files or Google Drive. Once uploaded, the app copies the link to the file to your Mac's clipboard and you're ready to share with anyone you like!

Dropshare supports SCP over SSH, a secure industry standard protocol for file transfers. Uploads to Amazon Simple Storage Service (S3) or Rackspace Cloud Files are also supported, which both are low-priced file hosting services in the cloud. Compared to other cloud hosted file sharing services, Dropshare directly connects to your very own Amazon S3 bucket or Rackspace Cloud Files container, so there is no third-party involved at all.

Dropshare supports Multiple Connections: You can set up different upload destinations at the same time and switch between them using user-defined keyboard shortcuts!

Features: 
Uploads everything
No matter if files, folders, text or screenshots - Dropshare uploads every file and data to your selected destination - also from clipboard or other applications like Safari.
Automatic screenshot upload
Set up your own keyboard shortcuts for fullscreen or selection-based screenshots that'll be uploaded automatically with Dropshare.
Screen Recordings
Take & upload Screen Recordings directly with Dropshare, both fullscreen and selection-based recordings are available.
Dropshare Safe
Easily create access-restricted URLs for your uploads with either a lifetime and/or password.
Beautiful individual landing pages
Choose from a number of free designs or craft an individual design on your own using HTML, CSS and jаvascript. A preview can be embedded for several file types, e.g. images, text or video files.
Choose your URL shortener
Dropshare supports URL shorteners as well - natively supported URLs (e.g. dsh.re), or configure your very own URL shortener service like bit.ly (for hosted services) or YOURLS (for self-hosted services).
Dropshare Sync

Synchronize your upload history across all your devices which have Dropshare installed.
1-Click Delete from your server
Whenever you decide that you no longer want to share a specific file, just use Dropshare to delete it from the upload destination again.
Markdown to HTML
If enabled, Dropshare automatically converts Markdown files to HTML.
Services enabled
Dropshare introduces itself to the Mac OS X Services Menu. By doing so, you can perfectly use the tools Mac OS X provides to create e.g. keyboard shortcuts for specific actions.
IPv6 ready
Worth to mention, Dropshare works perfectly well in IPv6 environments.
What's New:
Version 5.28
Introducing Pretty Screenshots: Capture parts of your screen and embed the shots on a canvas with built-in backgrounds or your custom image
Introducing Video Editor: Captured screen recordings can now be trimmed before uploading or saving them
Introducing support for iCloud Drive: You can now select to upload files to iCloud Drive in the connection preferences
Adding support for Intelligent Tiering storage class for Amazon S3 connections
Adding option to omit ACL header for Amazon S3 connections
Fixing an issue where dragging & dropping a floating screen capture would not always work
Fixing an issue that would cause an invalid state when trying to capture screen recordings shorter than 1.5s
Fixing an issue that would cause frame drops when recording 60fps screen recordings with audio
Fixing an issue that would prevent CMD+S from working in the screenshot annotation editor
Fixing an issue that would prevent images from being saved as JPG in the screenshot annotation editor
Screenshots:
Title:

Dropshare 5.28

Developer:

Timo Josten

Compatibility:

macOS 10.10 or later, Apple Silicon or Intel Core processor

Language:

English

Includes:

K'ed by TNT

Size:

51.34 MB

visit official website
NitroFlare:
DOWNLOAD FILE
Previous Versions