PopChar X 9.2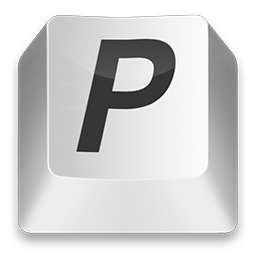 PopChar helps you get the most out of your font collection. With its crystal-clear interface, PopChar provides a frustration-free way to access any font's special characters.
Features
Expanded accessibility - Your Mac includes over 700 fonts, each of which contains thousands of characters -- Why not make them as accessible as possible? PopChar makes it happen.
Interface advantages - PopChar displays easy-to-analyze tables of characters, giving you an ultra-convenient interface. You can't access most of these characters from your keyboard -- PopChar puts them within your reach.
Liberating compatibility - No matter what app you are using, PopChar brings snappy simplicity to all font-related tasks. Whether you're working with a word processor or a Web browser, PopChar integrates seamlessly.
Smarter searching - PopChar's seasoned search capabilities will help you find what you are looking for, whether you need to search for a character by name, identify fonts that contain specific characters, or explore the entire character set of a font.
What's New:
Version 9.0:
PopChar is now ready for Big Sur.
The required minimum system version is now 10.10 (Yosemite).
Support for Unicode 13.0 (including Emoji 13.0).
New "Character Info" window with detailed information about any character.
It is now possible to assign custom names to characters, which can be used in the search field.
PopChar can now show all the fonts in which a character is available, along with the character's appearance.
Keyboard equivalents for the context menu items when a character is selected.
Supports the "Brand New Roman" color font.
Built-in layout for Emoji 13.0.
PopChar now knows the names of the characters listed in the "SF Symbols" application.
Built-in layout "SF Symbols" for the symbols in the "San Francisco" fonts.
Improved detection of cases where the text presentation of an Emoji character was not yet supported on the current version of macOS.
Significantly faster type selection in the font list (especially when font names are shown in their own font).
Improved visibility of the PopChar icon in the translucent menu bar of Big Sur.
Improved representation of the names in the font list for certain special-purpose fonts.
Improved handling of keyboard navigation and shortcuts in the character table view.
Support for system-wide licenses.
Faster search for PopChar character from Typinator's Quick Search.
When invoked from Typinator's Quick Search, PopChar now returns only characters that are available in any installed font.
Metrics adjustments for Apple's new "SF Compact" and "SF Pro" fonts.
Improved visual feedback for certain operations on the selected character.
The "corner P" now uses a representation that is easy to see against any background, especially in Big Sur's translucent menu bar.
Works around a problem where certain hard-wired keyboard shortcuts did not work when the font list was active.
Fixes a vertical alignment issue when Apple Color Emoji characters were displayed in small sizes.
Fixes a problem where some context menu commands sometimes did not correctly process the selected character.
Fixes a problem with horizontally clipped icons in the "San Francisco" fonts.
Works around a crash caused by incorrect ligature definitions in certain fonts.
Screenshots:
Title:

PopChar X 9.2

Developer:

Ergonis Software

Compatibility:

OS X 10.6 or later (compatible with macOS 10.12 Sierra)

Language:

English

Includes:

Serial (block outbound connections)

Size:

5.32 MB

visit official website
NitroFlare:
DOWNLOAD FILE
Previous Versions