PopChar X 8.2.0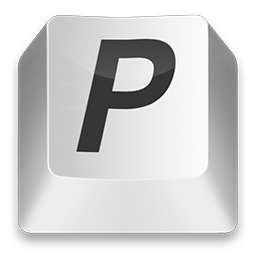 PopChar helps you get the most out of your font collection. With its crystal-clear interface, PopChar provides a frustration-free way to access any font's special characters.
Features
Expanded accessibility - Your Mac includes over 700 fonts, each of which contains thousands of characters -- Why not make them as accessible as possible? PopChar makes it happen.
Interface advantages - PopChar displays easy-to-analyze tables of characters, giving you an ultra-convenient interface. You can't access most of these characters from your keyboard -- PopChar puts them within your reach.
Liberating compatibility - No matter what app you are using, PopChar brings snappy simplicity to all font-related tasks. Whether you're working with a word processor or a Web browser, PopChar integrates seamlessly.
Smarter searching - PopChar's seasoned search capabilities will help you find what you are looking for, whether you need to search for a character by name, identify fonts that contain specific characters, or explore the entire character set of a font.
What's New:
Version 8.2:
[BLOCK bb] in layout descriptions (where bb is the name of a Unicode Block, such as "Basic Latin" or "Cyrillic") includes all characters from the specified block.
[FIND ss] in layout descriptions includes all characters that match the search string ss (example: [FIND arrow]).
[BLOCK-OTHER bb] in layout descriptions includes all characters from the Unicode block bb that are not already present in the layout.
[OTHER] in layout descriptions includes all remaining characters that are not explicitly defined otherwise.
When PopChar is not registered with a license key, the message at the top of the window now tells what to do.
Preview pictures for the "P" placement in PopChar's preferences now reflect the appearance on Sierra and newer.
New metrics adjustments for 33 fonts.
Improved vertical spacing of characters to avoid truncation of ornaments that extend beyond the font's bounding box.
When selecting "Font Preview" or "Sample Text", PopChar switches to the previously used text template instead of automatically switching to "Custom Sample Text" or "Editable Text".
PopChar now correctly remembers the previously set up custom sample text.
Works around a problem that caused PopChar to hang when trying to find ligatures in certain corrupted fonts.
Fixes an incorrect definition of the "Warang Citi" Unicode block.
Fixes a misplaced checkbox in the French version of PopChar's preferences window.
Internal cleanup of resources that are no longer needed.
Screenshots:
Title:

PopChar X 8.2.0

Developer:

Ergonis Software

Compatibility:

OS X 10.6 or later (compatible with macOS 10.12 Sierra)

Language:

English

Includes:

serial

Size:

5.02 MB

visit official website
NitroFlare:
DOWNLOAD FILE