MoneyWell 3.0.5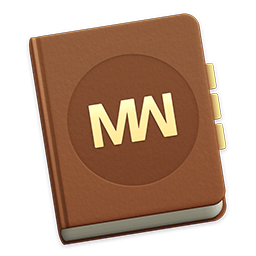 MoneyWell gives you powerful personal finance organization and analysis tools in a simple, uncluttered, single-window solution.
An Electronic Twist on "Envelope Budgeting"
Splitting up your paycheck into envelopes for each category of your budget is a tried and true method for stopping overspending. Unfortunately, with direct deposit and debit cards that work like cash, it's nearly impossible to do today. MoneyWell supercharges that concept and gives you back control over your spending with spending buckets.
Find What You're Looking For Quickly
See all your dining out transactions in the last three months with a couple of clicks in the Filters popover. What if you knew the entry had the word "apple" in it? Just type "apple" in Search Transactions and instantly see the results before you finish typing. Save your favorite searches with our Smart Filters.
Best-In-Class Currency Support
Each transaction stores three amounts, each with its own currency. Purchase using GBP for a EUR account and track your spending in a USD bucket. MoneyWell automatically looks up the correct exchange rate and sets the amounts, but you have full control to change any of them.
Direct Connect Banking
MoneyWell allows you to directly talk to hundreds of banks and other financial institutions giving you one-click access to your accounts. Setting up direct connect banking with MoneyWell is a breeze too. Simply follow the built-in guide that steps you through selecting your financial institution, entering your login information, and adding your accounts.
For those banks that don't support direct connections, MoneyWell still makes it easy to avoid manual entries by allowing you to import common file formats like OFX, QFX, QIF, and CSV.
Dropbox Sync with MoneyWell for iPhone
Securely sync your MoneyWell data from anywhere you have access to the internet. Now you can take MoneyWell with you when you shop. MoneyWell for Mac syncs with MoneyWell for iPhone, so you can check to make sure you have money in your Entertainment bucket balance before you buy that movie ticket. Pull to sync on your iPhone and you Mac is immediately updated with your new transactions. And don't worry about prying eyes, you supply a password that encrypts your data during transmission and while stored on Dropbox.
What's New:
Version 3.0.5:
Reverted build environment to match that of the 3.0.2 build until we can workaround issues in the newer SDK. This doesn't revert the changes from the last two builds, just the SDK we were building against.
Updated crash reporting framework (Crashlytics for those curious).
Fixes selection handling when adding new transactions.
Fixes an Auto Save issue that was introduced in the 3.0.3 update.
General:

Initial changes for High Sierra compatibility.
Added menu command to clear out any existing Dropbox credentials from the Keychain. Useful when troubleshooting authorization issues.
Now disables the Refresh button for manually created connection settings.
Disabled pasting transactions between documents. Previously this would cause MoneyWell to crash.
Disabled dragging transactions between documents. Previously this would fail silently (without crashing).

Automatic Downloads: Better sanity checking of status and error messages in OFX responses. Should allow MoneyWell to surface more of these messages even if incorrectly formatted. Specifically, verification messages from Chase will now be displayed in the UI instead of a generic failure code.
Sync Workflows

Updated Sync Setup workflow. Fixed misaligned password entry fields, focuses the first password entry field when shown, and the Set Password button responds to the Return key now.
Updated the Sync Reset workflow. Fixed view resizing issue.
Updated the Sync Status window. No longer possible to mess up the window layout by resizing, cleaned up display of document name, and updated sync icon.
Screenshots:
Title:

MoneyWell 3.0.5

Developer:

Kevin LaCoste

Compatibility:

macOS 10.7.4+

Language:

English

Includes:

K'ed by TNT

Size:

10.75 MB

visit official website
NitroFlare:
DOWNLOAD FILE