SoundSource 4.0.2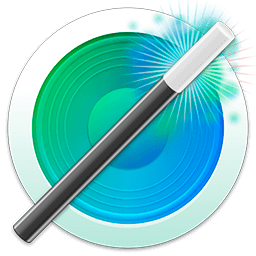 SounceSource lets you adjust your input, output, and sound-effects devices and volume settings in mere moments, right from the menu bar. Enable soft play-thru of input devices to your desired output, so you can hear sound coming in through any microphone or other source. With SoundSource, you get fast access to your Mac's most important audio settings.
Instant Audio-Device Switching
- With just two clicks, you can switch the audio devices your Mac is using for input, output, and even sound effects.
Fast Volume Control
- SoundSource provides easy access to the volume controls for your audio devices as well.
Audio Play-Thru, Too
- SoundSource's Play-Thru window makes it easy to monitor the audio coming from any input device.
Comprehensive
- SoundSource gives you one place to go for all Mac's most important audio controls.
At Your Fingertips
- With SoundSource running in your menu bar, your audio controls are always available.
Lightweight
- When you don't need SoundSource, it stays out of your way.
FUNDAMENTAL FEATURESMagic Boost
Turn on Magic Boost to boost quiet audio so you can hear it, while louder audio is left untouched. Get richer, fuller sound from any source.
System Audio Settings
Quickly adjust volume and input levels, balance, and even sample rate for your system's Output, Input, and Sound Effects devices.
System-Wide Audio Effects
Apply effects to sweeten the sound of all audio on your system, with the built-in 10 band equalizer and support for advanced Audio Unit plugins.
Per-App Volume Control
Adjust volume levels for each of your applications, all in one place. Make one app louder or softer than others, or even mute it entirely.
Per-App Output Redirection
Control exactly where audio plays. Route music from one app to your best speakers, while everything else is heard via your Mac's built-in output.
Per-App Audio Effects
Use the built-in 10 band equalizer and support for Audio Units to sweeten the sound of individual apps.
Super Volume Keys
HDMI devices, DisplayPort monitors, and many other audio outputs fail to support the volume keys found on Mac keyboards. SoundSource makes those keys work with any outputs you have.
Customizable EQ Presets
When you get the exact right setting on the built-in EQ, you can save it for future use.
Handy Level Meters
See levels for your output and input audio devices. Better yet, individual app meters can help you spot which app is make mystery noises!
Menu Bar Access
SoundSource lives right in your menu bar, for fast and easy access to all your essential audio controls.
Global Keyboard Access
Set a keyboard shortcut to pull SoundSource forward, so you can control the app without even clicking the menu bar.
Floating Access
Making frequent adjustments? Pin SoundSource's main window to make it float on your screen for instant access.
What's New:
Version 4.0.2
Critical Bug Fix: Previously, audio from certain sites (including SoundCloud.com and Splice.com) might not be correctly adjusted if it was playing in a second audio-producing tab in Chrome. This now works as expected.
Enhancement: SoundSource's audio redirection back-end has been modified to only re-direct audio headed for the default system output. This means an app which has its own output selector will not be redirected, if that selector is set to a non-default device. As well, SoundSource's default is now a "Don't Redirect" audio option. For nearly all users, everything should continue to work just fine. For a few users, things should now work as they previously expected.
Enhancement: All of SoundSource's volume sliders have been adjusted to better match the system's volume curve.
Enhancement: Audio adjustments now sound better when the system output device changes, thanks to some quick and clever audio fades.
Enhancement: Several small but worthwhile tweaks have been made to the interface. The floating behavior of all windows has been improved and simplified, and pop-up menus are now properly grayed out when no devices are available. These also include fixes for menu heights and corrections to pop-up menu alignments.
Enhancement: When Super Volume Keys are in use, we now mimic the system in all ways, including playing volume feedback (or not) and making smaller adjustments with a Shift-Option-Volume key press.
Enhancement: The interface now better explains how a user should proceed when they have no applications in their list for per-app control.
Enhancement: The level meter is now dimmed when a source is muted.
Bug Fix: Some Audio Unit plugins which did not previously load their interfaces properly now will.
Bug Fix: Compatibility improvements have been made for Apogee Duet hardware (and likely other Apogee devices).
Bug Fix: Improvements have been made to better handle toggling VoiceOver off or on.
Bug Fix: Rare crashes on slower machines are now avoided, thanks to arcane changes to the dispatch queue.
Bug Fix: Other crashes related to misbehaving Audio Units have been worked around.
Other: SoundSource's installation procedure has been slightly modified, to better follow standards set by other Rogue Amoeba apps.
Other: In order to prevent both audio issues and possible crashes, SoundSource now specifically works to avoid any interference with other audio adjustment software, such as "Boom" or "menuBUS".
Other: The Home app is currently not compatible with SoundSource, and so is now excluded from SoundSource's list of Running Applications.
Other: Tidal has been removed from SoundSource's default apps list, as their "hog mode" doesn't play well with, well, much of anything else.
Screenshots:
Title:

SoundSource 4.0.2

Developer:

Rogue Amoeba Software, Inc.

Compatibility:

macOS 10.10 or later, 64-bit processor

Language:

English

Includes:

K'ed by The Shark

Size:

15.8 MB

visit official website
NitroFlare:
DOWNLOAD FILE

Previous Versions