Fix damaged App
The most common messages received from users on Insmac are reports that the "app" is damaged and can't be opened. You should move it to the Trash! Like this: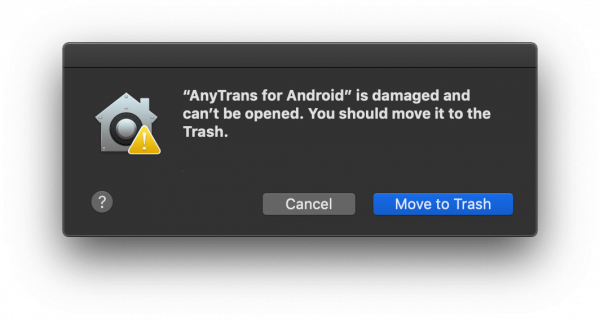 Instructions for disabling Gatekeeper.
1. Run the standard utility "Terminal" and enter the command:
sudo spctl --master-disable
To start the Terminal, use Spotlight, or ask Siri.
The command does not have to be entered manually. You can copy this command from the site and paste it into the Terminal.
2. Enter Administrator password
The password when entering the Terminal is entered, but not displayed.
Enter the password "blindly" without errors and press the Enter key.
This is the same password that you use when you turn on the Mac.
If the password is not set, create it.
3. Close the Terminal and proceed to launch the damaged program.
Wait until the test is completed and you can open it.