PDF Expert 2.2.1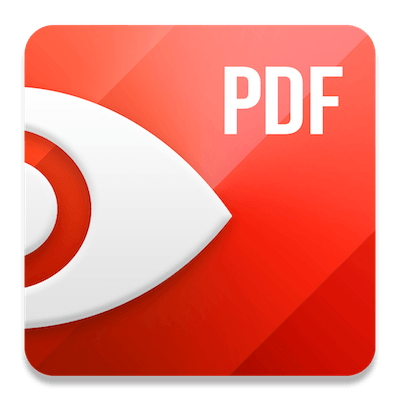 PDF Expert - springs into action with smooth scrolling and fast search from the first document you select. PDFs open instantly, whether they are just small email attachments or 2000-page reports.
Professional Annotation Tool

- From simple changes to marathon editing sessions, PDF Expert lives up to its name. Powerful yet easy-to-use tools are just a click away so you can leave your mark in record time.

Read - An award-winning, lightning-fast, tabbed document viewer will get you through multiple PDFs faster than ever.


Excellent for Form Filling

- PDF Expert provides the best experience for filling out PDF forms. Text fields, checkboxes, radio buttons, and other form elements work as you expect, and all the information you enter is saved within the form. Even complex interactive forms with javascript work impressively well.


An Easy Way to Sign Documents

- Signing document on your Mac is as simple as it could be. Just type your name on a keyboard and PDF Expert will transform it into beautiful handwriting. Or use your Macbook's trackpad and write with your finger. You can even use signatures already created in PDF Expert for iOS.


Wide Sharing Options

- You don't work alone, and neither does PDF Expert. When it's time to send documents to clients, coworkers, and everyone in between, PDF Expert has top-notch support for your Mac's system-wide share sheet and other apps. If an app accepts PDFs, PDF Expert can get them there.


Works across all your devices

- Use PDF Expert on any Apple device - Mac, iPad, and iPhone. Use Apple's Continuity and Handoff features to seamlessly transfer document from one device to another and continue editing where you left.

WHAT'S NEW
Version 2.2.0
PDF Expert 2.2 is a giant leap towards a perfect PDF Editor. The update gives you state of art text editing, 100x better search and a handy toolbar layout.
So what's under the hood?
- Perfect PDF Editor
PDF Expert is the best way to edit text, images and links. It will automatically detect the font, size, and opacity of the original text so you can edit PDFs like regular text documents.
- Amazing Reading Experience
The toolbar layout brings your reading experience to a new level. Whether you compare contracts or read an article, select the most relevant layout to quickly accomplish your task.
- Fast and powerful search
You can instantly search through all opened documents at the same time and compare results. Remember all the things with search history for even better search convenience.
Screenshots