Agisoft PhotoScan Pro 1.2.7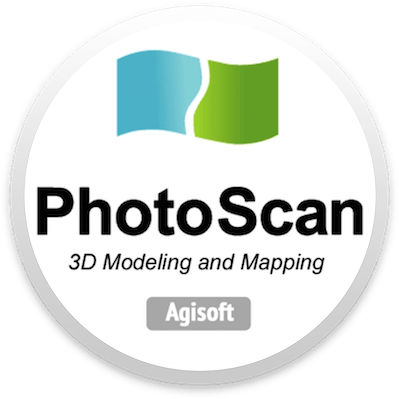 Agisoft PhotoScan is a stand-alone software product that performs photogrammetric processing of digital images and generates 3D spatial data to be used in GIS applications, cultural heritage documentation, and visual effects production as well as for indirect measurements of objects of various scales.
Wisely implemented digital photogrammetry technique enforced with computer vision methods results in smart automated processing system that, on the one hand, can be managed by a new-comer in the field of photogrammetry, yet, on the other hand, has a lot to offer to a specialist who can adjust the workflow to numerous specific tasks and different types of data.
WHAT'S NEW
Version 1.3.0 build 3075
Standard and Professional editions
Algorithmic improvements
Added rolling shutter compensation support.

Improved mosaic texture blending quality.

Optimized dense cloud generation in case of large overlap.

Optimized performance of dense cloud editing operations.

Customizable user interface
New GUI themes: classic, dark, light.

Extended appearance settings.

Adjustable camera size in Model view.

Professional edition
New features
Added image based shape drawing support.
Extended raster transform with multiple outputs and false color support.

Added automatic marker projection refinement support.

Added Render Photos command.

Extending scripting support
Added support for running scripts from command line.

Added advanced Python console.

More coordinate systems
Added coordinate system editor.

Added support for OSGB36 coordinate system.

Added geocentric coordinate system support.

Miscellaneous
Unified contour lines as shape layers.

Added ARA thermal image format support.

Added customizeable styles for shapes.

Added support for grouping markers and scale bars in the Workspace pane.

Added interpolation option for photo and ortho views.

Improved mouse cursor to facilitate more accurate marker placement.

Added project locking for multi user environments.

Added floating license support.

Screenshots