Autodesk Mudbox 2020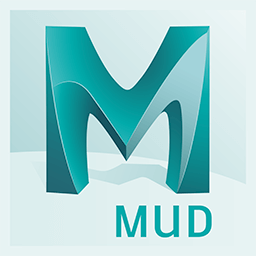 The Autodesk products team is pleased to announce the availability of Mudbox 2020. This release includes new interoperability between Mudbox and Flame.
Autodesk Mudbox digital painting and sculpting software provides 3D artists with an intuitive and tactile toolset for creating and modifying 3D geometry and textures. Use Mudbox software to create high-quality 3D geometry and textures for your next project. Take advantage of an intuitive work environment and professional tools for 3D sculpting and painting.
Better Brush-Based Workflows
Improve brush-based workflows when working with low resolution, low bit-depth polygons and textures.
Sculpting Falloff Options
For brushes, choose Volume or Surface Falloff options, in addition to the default Hybrid mode.
Relax Brush
Use Constrain to Surface in the new Relax Brush to even out spaces between vertices while only making minimal changes to the original shape of a mesh.
Twist for Grab Brush
The Twist feature in the Grab tool helps you twist all vertices within the sculpting brush falloff radius clockwise or counterclockwise. Use it to create swirled objects like soft serve ice cream, rotate ears and eyes on a character's head, or twist a character's mouth to create a smile or frown.
Professional Digital Sculpting Toolset
Get fast, smooth, accurate results.
Paint Directly onto 3D Models
True 3D painting across multiple channels, in multiple formats.
Texture Baking
Create accurate normal, displacement, and ambient occlusion maps.
What's New:
Autodesk Mudbox 2020
Send to Flame
Mudbox can now exchange model information directly with Autodesk Flame. Use File > Send to Flame to create a data link between Mudbox and Flame. Once created, this link supports an iterative, round-tripping workflow: start with a scene in Flame, export a geometry to Mudbox for added sculpting detail, and then merge it back to the original scene.
Mudbox 2020 Fixed Issues
Edit/Mesh Operations
Mac: Retopologize will crash Mudbox 2019 MDBX-7599
Materials/Lights
Mac: Selecting the preset Porcelain Material can cause Mudbox to crash MDBX-7629
Screenshots:
Title:

Autodesk Mudbox 2020

Developer:

Autodesk Inc.

Compatibility:

macOS 10.12 or later, 64-bit processor

Language:

English

Includes:

K

Size:

1.51 GB

visit official website
NitroFlare:
DOWNLOAD FILE