Hardware Monitor 5.50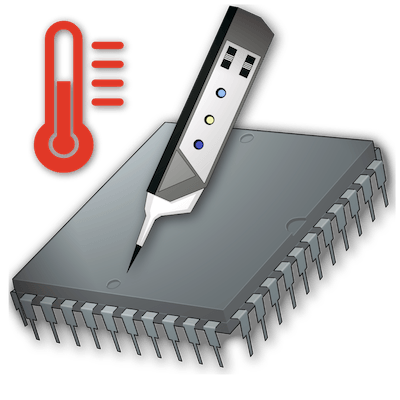 Hardware Monitor is an application to read out all available hardware sensors in Mac computers. The program can display and visualize measured values in a large variety of fashions. It can also store and export readings. The application Temperature Monitor is available for free, but is limited to accessing temperature sensors only.
The application Hardware Monitor is commercial shareware, but can access additional sensors if your computer is equipped with them. This includes the following sensor types:
Battery sensors on portable computers

Voltage sensors

Current (amperage) sensors

Fan speed sensors

Sensors for pulse-width controlled fans

Power and load sensors

WHAT'S NEW
Version 5.50:
Support for remote monitoring was completely rewritten to enhance compatibility with up-to-date operating system versions.

Remote monitoring of long-term history values is no longer possible because data transfer in real time wouldn't be reliable enough for the number of sensors available in modern Macintosh systems.

The user interface for remote connections was redesigned.

IPv6 is now additionally supported for remote monitoring.

Window drawers have been replaced by child windows to avoid compatibility problems with modern operating system versions.

Screenshots