Rhizomatic Plasmonic 1.2.7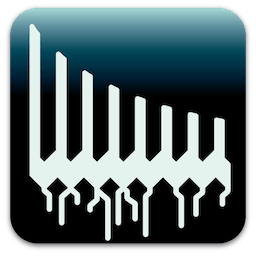 Plasmonic captures the complex acoustic resonances of Physical Modeling, expands on it with more familiar elements of Subtractive Synthesis, and adds a few unique twists.
From plucked strings with an acoustic presence, to vast imaginary soundscapes, to gnarly leads and complex rhythmic textures, Plasmonic will go wherever your imagination takes it.
EXCEPTIONAL FACTORY PRESETS
Plasmonic's included sounds cover a very wide palette and are designed for maximum playability. All factory presets use all 8 macro controllers to provide easy tweaking and expression; every preset is like an instrument of its own.
DESIGNED FOR MPE
It's easy to configure Plasmonic to work with your MPE controller! And all of Plasmonic's factory presets are MPE-ready. MPE Slide and Pressure are an integral part of the modulation framework, and they can control almost any parameter for unlimited expressive control.
DEEP MODULATION​
Plasmonic makes it easy to modulate almost any parameter with any combination of a wide array of very flexible modulators. The Modulation Assignments Panel is always one click away, and provides precise control over the way each parameter is modulated. Plasmonic's modulation potential opens new horizons for responsive, expressive sounds with an unprecedented level of sonic detail.
UNIQUE EFFECTS
Plasmonic's effects have as much creative potential as the rest of the instrument. Self-oscillating delay effects range from transparent spaces to chaotic noise-scapes. The unique Sympathetic effect adds harmonic resonances that respond dynamically to audio input. All effect parameters are integrated in the modulation framework, making the effects section an integral and expressive part of the sound.
SPECS OVERVIEW
Factory Presets
300 MPE-compatible presets (the demo version has 80)
Microtuning
MTS-ESP support
Import of scl and tun files
Four Audio Sources
2 wavetable oscillators with dynamic wave transformations
A special impulse generator for making the resonator ring
A noise generator with its own resonant lowpass filter
Two Interacting Filters
A self-oscillating resonator provides organic resonance
A multimode self-oscillating ladder filter: LP, HP, BP, 1, 2 and 4 pole, formants filter and LP+HP in parallel and series
Each filter can take any combination of audio sources
Can be configured in series or parallel
Modulation and Expression
MPE Support, nearly all parameters can be MPE controlled, and all factory presets are fully MPE playable
Deep and precise Modulation system, nearly all parameters can be controlled by any combintaion of modulators
Multiple ADSRs and LFOs with unique features
8 configurable MIDI Macros
3 Pulse modules for triggering modules to create complex rhythmic effects
Unique Delay Effects
Most delay effects are capable of self-oscillation
Complex modulation effects
Sympathetic mode resonates dynamically according to a harmonic grid
Polyphonic Saturation
3-band Parametric EQ
Intuitive Graphic Interface
Resizable single-panel interface, everything is no more than a click away
Easy-to-use, setting up complex modulation is fun and intuitive
Controls are precise, providing coarse and fine with adjustment with one hand
Screenshots:
Title:

Rhizomatic Plasmonic 1.2.7

Developer:

Rhizomatic Software Synthesis

Compatibility:

macOS 10.12 or later

Language:

English

Includes:

K'ed by HCiSO

Size:

86.28 MB

visit official website
NitroFlare:
DOWNLOAD FILE