plugSHIELD 1.70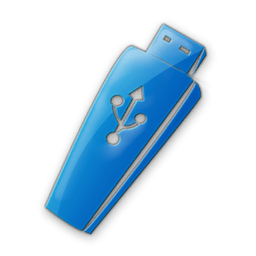 As long as plugSHIELD is running, no one can plug and copy anything from your Mac.
Remember how in the movie Iron Man, Stark's girlfriend managed to steal all of the bad guy's data with a flash drive? You may not be up to villainous deeds, but you probably still want your files safe and secure from any potential thieves.
While activated, plugSHIELD will shut down any plug & mount attempts from USB, firewire, memory card, and other ports. Your mac will refuse to accept portable devices plugged into it, be it a USB flash drive, an SD card, or a firewire removable hard disk.
Also, as a bonus, you may give your iPod or other devices a real quiet power charge without iTunes popping out. The device will be power charged only and can be freely plugged or unplugged at any time.
With the selectable options of beep, alert, and file logging, you may use plugSHIELD on either personal or public computers for any kind of legal usage. As plugSHIELD can record information on the suspicious device and report it back to you, you can track the thief down.
Attention: (feedback to user's review), please just disable the app's dock icon from the setting to make plugSHIELD can NOT be simply FORCE QUIT either.
Features: 
refuse plug & mount attempts from a flash drive and movable disk;
protect against unwanted intrusions using mobile storage devices on your mac;
protects your secrets and privacy;
refuse with switchable beep sound and pop-out alert dialog;
switchable log option write any attempt to log file, focus your intruder;
app's quit was password protected;
dock icon can be hidden;
What's New:
Version 1.70
deprecated code updated for Keychain wrapper
show control panel added to dock menu and main menu
dark mode supported
status menu bar icon matches macOS not only dark mode but also the wallpaper light/dark setting
More by dragonBTV menu updated
Screenshots:
Title:

plugSHIELD 1.70

Developer:

Jiulong Zhao

Compatibility:

macOS 11.0 or later

Language:

English

Includes:

K'ed by HCiSO

Size:

2.82 MB

View in Mac App Store
NitroFlare:
DOWNLOAD FILE