Aegis 2.01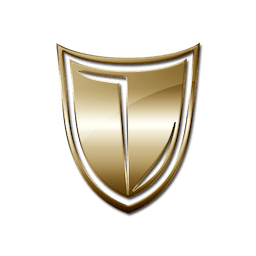 Protect your Mac from threats from external disks, whether they are Thunder, Firewire, USB disks or flash drives, or even SD cards!
→ Plug in a flash disk and copy, even in the modern cloud storage age, it's still the most common way your secret documents or files were stolen.
One of our other apps named "plugSHIELD" is a superb protector for your Mac if it is in a public location: It simply blocks any storage devices from any attempt to access your Mac as soon as it is plugged in. Meanwhile, it would also log that storage device for you so you can find the culprit. But, what if your Mac is for personal use, and you want to make exceptions for your Time Machine backup disk, your portable external disks, your SD cards from your camera, or that flash drive on your key chain?
Try Aegis! It will block any storage devices NOT on your own pre-set white list, while those on the list will be automatically given free access. You can even choose which partition on a physical hard disk can or can not be mounted! Adding a device to your white list is very simple: open Aegis' preference interface, plug in the device, then unplug, even no need for a single mouse clicks - simple as that. Removing a device from the white list is also extremely simple, just select the disk and click the delete button.
→ And, to make it even cooler, Aegis can even block or unblock individual partitions of a storage device!
To make your Mac truly safe, Aegis itself is password-protected, and your white list is saved in data mode to prevent it from being altered. Aegis also grabs as much information and parameters from your disk as possible, so no clones can cheat it. And, unlike similar apps, Aegis will not write anything onto your devices.
→ Aegis, your Mac's faithful guardian against spies and malware.
Features
Blocks any unauthorized external storage device from accessing macOS.
Can even block individual partitions of a single disk, giving you additional flexibility.
Will not delay any devices on the trusted list when they are plugged in.
Will not supply an error message when blocking a device and thus confuse any potential intruder, who will probably check his device instead.
Password protected and cannot be force-exited.
User's trust list is properly saved to prevent it from being compromised
Can detect and reject cloned devices.
Does not save any data, marker, or files on any of your devices.
Adding devices to the trusted list is simple, no keystrokes or even mouse clicks are required!
Dock icon can be hidden (highly recommended and already set to default)
What's New:
Version v2.01
v1.80 -> v2.01
bug fixed: tip window show-up correctly
user password securely saved in the keychain
reset trust devices list function added
setting panel can be easily dragged & moved
status menu bar icon not only matches macOS dark mode but also the wallpaper light/dark setting
toggle setting panel added to dock menu and main menu
More by dragonBTV menu updated
Screenshots:
Title:

Aegis 1.50

Developer:

Jiulong Zhao

Compatibility:

macOS 11.0 or later

Language:

English

Includes:

K'ed by HCiSO

Size:

4.24 MB

visit official website
NitroFlare:
DOWNLOAD FILE