Luminar Neo 1.6.4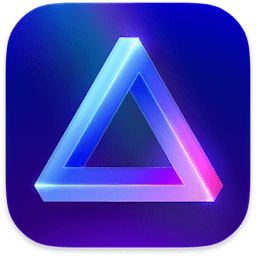 Luminar Neo is an AI-driven creative image editor. A creative image editor to bring your ideas to life. Have you ever wanted to achieve more with your images? Luminar Neo is an innovative image editor powered by AI technologies of the future that simplifies complex editing routines and enables creators to bring their boldest ideas to life. And enjoy it.
Control the light in 3D space with RelightAI
Relight backlit photos or darkened images in a click with the RelightAI feature. Luminar Neo calculates the depth of a photo and creates a 3D map, making it possible to spread light naturally in 3D space across a 2D image. You can also relight the background and foreground separately — meaning you can darken parts of the image as well. This opens up an opportunity for creative relighting in order to bring your artistic vision to life.
Remove messy powerlines with AI
Automatically remove distracting elements in your cityscapes, urban landscapes or travel photos. Get a clear sky with no cluttered phone or power lines.
Unleash your creativity with Layers and AI Masking
Use both MaskAI and Layers for limitless creativity. MaskAI automates the masking process by identifying objects in the image and creating precise masks.
You can always manually refine those masks with a brush if you choose to. Layers open up a whole new level of creative expression, with endless possibilities for adding objects, textures, watermarks, and any other graphics to your images.
Replace the sky in one click
Cutting-edge sky replacement technology with water reflections, sky positioning, and human-aware relighting to match the new sky.
Lightning-fast creative editing with an all-new image engine.
Designed as a module system its parts now can be optimized separately, for the best performance.
What's New:
Version 1.6.0:
Nothing can stop the Skylum Team! Here comes Luminar Neo Update 1.6.0 with a new Extension, dozens of improvements, and bug fixes. Let's explore it together.
Meet Magic Light AI, the seventh Extension for Luminar Neo. This Extension allows you to control multiple light sources in your photo. The neural network at the core of Magic Light AI analyzes the photo and looks for any points emitting light. It then lets you make them more intense, add beams, and adjust the glow. It works best with artificial light sources such as incandescent or Edison-style LED light bulbs, street lights, and decorative lights. There are also multiple sliders that give you even more control over the results.
Note that Magic Light AI and all other Extensions are available in Luminar Neo for Pro Plan monthly and yearly subscribers as well as for owners of the 2022 Extensions Pack. Additionally, Extensions can now be purchased separately.
In the new update, you will see support for new cameras including the Fujifilm X-T5, Fujifilm X-H2, Nikon Z30, OM Digital OM-5, Hasselblad X2D 100c.
From now on, the AI-powered For This Photo feature in Presets will additionally recommend one Preset collection available on the Luminar Marketplace for you to discover and experiment with.
Also, the monthly creative assets you get as part of X Membership are now even more comfortable to download and use. Get all the Presets, Skies, LUTs, and Overlays you've received with your X Membership directly in the Luminar Neo app.
On top of that, there's now support for Undo and Redo with the Erase tool, which will make Luminar Neo even more convenient.
Last but not least, we've fixed a number of bugs so Luminar Neo works even more smoothly. Enjoy the improvements!
Screenshots:
Title:

Luminar Neo 1.6.4

Developer:

Skylum Software

Compatibility:

macOS 10.14.6 or later, only Apple Silicon

Language:

English

Includes:

K'ed by TNT

Size:

5.11 GB

visit official website
NitroFlare:
DOWNLOAD FILE