PatterNodes 3.2.2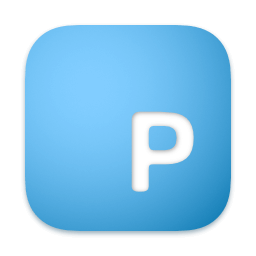 PatterNodes is a well-designed and flexible macOS application designed to make it as easy as possible for you to create simple or complex graphical patterns, gradients or illustrations using repetitions.
Let your imagination free and generate stunning graphical patterns
To achieve the desired result you have to define a series of steps that describe the pattern. All used elements and operations are represented by a floating panel called a node that can be easily linked to other nodes.
Moreover, all nodes can be freely and effortlessly mixed and connected according to your preferences, a fact that offers a flexible, as well as powerful pattern generation tool.
With the help of various sliders, PatterNodes allows you to quickly change any aspect of the selected element, from its color, scaling, spacing, rotation or repetition count.
Helps you preview your changes and the resulting pattern in real time
Furthermore, PatterNodes  enables you to accurately tweak and adjust settings to obtain a new result. As follows, the generated pattern can be easily previewed in the bottom preview panel.
All changes and modifications are updated in real time and, as a result, you can take advantage of instant feedback of what the final image will look like.
Although, PatterNodes is designed mainly for pattern creation, you can also use it for any other type of repeating graphic.
In order to assist you throughout the pattern creation process, PatterNodes offers you numerous nodes capable to automatically perform laborious tasks such as repeating elements at the tile edges for a seamless pattern or randomizing different aspects, like position, rotation or the color of the elements in a pattern for a more original look.
Export your illustrations to EPS, PDF, JPEG, TIFF or PNG files
When you are happy with the graphics pattern you've generated using PatterNodes, you can easily copy the pattern tile into any given graphics or illustration application or export it as a vector graphics or bitmap image file.
On the whole, PatterNodes is a handy application for Macs that helps you create unique patterns, illustrations and gradients with just a couple of mouse clicks.
What's New:
Version 3.2.0
Changes and improvements:
String value connections allow you to now connect text string values between nodes and parameters just like values.
New Value String node to define and combine linked strings.
New Value Substring node to extract parts of strings.
The Data Table node can now also output strings for table cells.
New editor context menu item to center the nodes in the view, and an option in the settings to always do this on file load.
Element Text node can now use both size modes and tracking adjustment for any length text for better consistency with dynamic text input.
Updates some components for future compatibility, raising minimum required macOS version to 10.15.
Bug fixes:
Fixes a bug in the Table data editor panel when toggling the first row headers option while editing a table cell.
Stroke width is now included in path bounds calculations when set, even if stroke opacity is 0.
Screenshots:
Title:

PatterNodes 3.2.2

Developer:

Lost Minds

Compatibility:

macOS 10.14 or later

Language:

English

Includes:

K'ed by TNT

Size:

17.1 MB

visit official website
NitroFlare:
DOWNLOAD FILE