Photo AI 2.1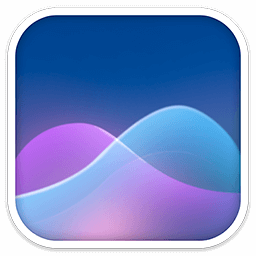 Photo AI Lite is a game-changing photo image editor!

With over 150 filter adjusters & effects. Upgrade to Pro to get 400 filter adjustments, combined with custom masking, A.I. face filters, content-aware object removal, add texts and shapes, Photo AI Lite combines the power of Photoshop with the ease of use of Instagram. Photo AI Lite gives you complete control over your photos with a super easy-to-use interface.

Photo AI Lite also features industry leading "content-aware object removal" so you can removing anything from blemishes to large objects and Photo AI Lite's smart local algorithm will make it look like that object was never there.

A.I. Face Filters is like magic. With one slider, your subject can have a smile, adjust face and jaw size, skin smoothing, teeth whitening, nose sizing, lips & mouth shaping, eye sizing, eye color brightening all with auto-face detection.

Never fear, Photo AI Lite is features live non-destructive editing so you'll always be able to turn on/off any manipulation with a simple checkbox.

IMPORTANT: All processing is done 100% local on your Mac, 100% private, we NEVER your image to a server for processing.

Main Features and a list of many of the Filters:
300+ Filter Adjusters with Masks
100+ Built-In Effects
A.I. Face Filters
Content-Aware Remove Objects
Text & Customizable Shapes
Live, Real-Time Editing
Non-Destructive Layering
Draw, Ring & Gradient Masks
Loupe, Magnify the Photo
Blend Layer Options
Open RAW Files
Create & Share Effects
Face Effects
Face Thinning
Skin Smoothing
Teeth Whitening
Nose Sizing
Lips & Mouth Shaping
Eye Sizing & Shaping
Eye Color Brightening
With Auto-Face Detection
Blur
Box Blur
Gaussian Blur
Masked Variable Blur
Motion Blur
Noise Reduction
Zoom Blur
Color Adjustments
Color Controls
Color Manipulation
Exposure Adjust
Gamma Adjust
Hue Adjust
Linear to sRGB Tone Curve
sRGB Tone Curve to Linear
Temperature and Tint
Tone Curve
Vibrance
White Point Adjust
Color Effects
Color Invert
Color Monochrome
Color Posterize
False Color
Mask to Alpha
Maximum Component
Minimum Component
Photo Effect Chrome
Photo Effect Fade
Photo Effect Instant
Photo Effect Mono
Photo Effect Noir
Photo Effect Process
Photo Effect Tonal
Photo Effect Transfer
Sepia Tone
Vignette
Vignette Effect
Distortion Effects
Bump Distortion
Bump Distortion Linear
Circular Wrap Distortion
Displacement Distortion
Droste
Glass Distortion
Light Tunnel Distortion
Torus Lens Distortion
Twirl Distortion
Vortex Distortion
Halftone Effects
Circular Screen
CMYK Halftone
Dot Screen
Line Screen
Sharpen
Sharpen Luminance
Unsharp Mask
Stylize
Bloom
Comic Effect
Crystalize
Depth of Field
Edge Work
Edges
Gloom
Height Field From Mask
Hexagonal Pixellate
Highlight and Shadow
Line Overlay
Pixelate
Pointillize
Shaded Material
Spot Color
Spot Light
Tile Effects
Affine Tile
Eightfold Reflected Tile
Fourfold Reflected Tile
Fourfold Rotated Tile
Fourfold Translated Tile
Glide Reflected Tile
Kaleidoscope
Op Tile
Parallelogram Tile
Perspective Tile
Sixfold Reflected Tile
Sixfold Rotated Tile
Triangle Kaleidoscope
Triangle Tile
Twelvefold Reflected Tile
Other
Add Image Overlay
Checkerboard
Color Fill Overlay
Gradient Fill Overlay
Lenticular Halo
Random Generator
Star Shine
Stripes
Sunbeams
What's New:
Version 2.0.2
New in v2.0 & 2.0.2
NEW! Face Effects & Filters
NEW! Name! Photo AI
NEW! Masks in Layers
UPGRADED! Text Curve Engine
Many bug fixes
Screenshots:
Title:

Photo AI 2.1

Developer:

Heytopia LLC

Compatibility:

macOS 11.0 or later

Language:

English, Simplified Chinese

Includes:

K'ed by TNT

Size:

35.94 MB

View in Mac App Store
NitroFlare:
DOWNLOAD FILE