Winclone Pro 10.1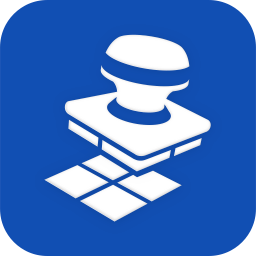 Winclone 10 is a lightweight and robust macOS app designed to enable its users to quickly image a Windows installed in Boot Camp and migrate to a new Mac, with just a couple of mouse clicks.
Transfer apps and data from PC to Mac, as well as Boot Camp installations between Macs
Moreover, if you have bought a new Mac and you need to move your Windows installation from your PC, Winclone will help you to transfer it, together with your apps and all of your data to a Boot Camp partition.
Furthermore, you can also rapidly and effortlessly transfer Winclone images and Boot Camp partitions between your Macs, over the network. In order to do that, all that you have to do is to connect your computers to the same local area network.
Features multi-core processor support and effortless Boot Camp deployment
Additionally, Winclone is very fast on Macs with multi-core processors because it comes with extended support for multi-core machines and it also has the capability to automatically distribute the workload to all the processors on your Mac.
As an added advantage, the Winclone application can also be used within large environments and is designed from the get-go to be compatible with all major client management vendors.
What's more, if you know how to deploy a package to your network's clients, then you will also know how to effortlessly deploy a Boot Camp partition using Winclone (an easy to understand and detailed guide on how to it can be found on the "Deploy Boot Camp as a package" support page).
Intuitive and quick Boot Camp cloning solution with support for Windows 7 or later
At the moment, Winclone comes with support for Windows 7 or later, and, as an added bonus, it is also fully backwards compatible with any and all images created using previous Winclone releases.
On top of all that, it is very simple and quick to image or restore a Boot Camp partition using Winclone  with the click of a single button, and, because it does that with very low CPU usage ratios, you will also be able to keep working on your projects without noticing any performance degradation.
What's New:
Winclone 10.0
Monterey Support:
Support for macOS 12 (Monterey) on Intel Macs
Windows 11 Support:
Support for Microsoft Windows 11
New Features:
Quick Install Windows 10 or Windows 11
Updated Interface
Updated Icon
Bug Fixes
Screenshots:
Title:

Winclone Pro 10.1

Developer:

Twocanoes Software, Inc

Compatibility:

macOS 10.15 or later

Language:

English

Includes:

K'ed by TNT

Size:

21.41 MB

visit official website
NitroFlare:
DOWNLOAD FILE
Previous Versions