Winclone Pro 7.1.3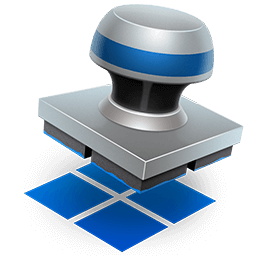 Winclone 7 is the most complete solution for protecting your Boot Camp Windows system against data loss. Winclone is the most reliable cloning solution when migrating Boot Camp to a new Mac.
Winclone 7 Pro can create a package installer creates the Boot Camp partition and restores a Winclone image to the new partition. Winclone packages can be deployed using any client management system that can deploy macOS packages. If you can install a package, you can deploy a Boot Camp partition.
Winclone Packages can deploy fully setup and configured Windows images, base images that configure on first run, or a WinPE environment to image and configure using standard Microsoft tools.
Features
Cloning and restoring Boot Camp
Supports macOS Sierra 10.12 and macOS High Sierra 10.13
Supports restoring images created with Winclone 3.x, 4.x and 5.x (Windows 7 and above)
Supports restoring images to DOS-FAT32, ExFAT and NTFS formatted volumes
Supports restoring images to attached volumes (bootable depending on hardware and Windows version)
Supports saving to external or network storage
Fast incremental imaging
Support for core storage volumes
Detection and reporting of inconsistent GPT and MBR boot records
Supports local disk-to-disk migration
Shrink/expand Boot Camp file system
Options for "make legacy bootable" and "make EFI bootable" (Windows 7 and above)
Progress bar estimate and percentage complete
Alert sound for success or fail operation
In-app links to related support resources
Updated user interface
What's New:
Winclone 7
New and improved user interface
The Winclone interface has been updated to make it easier to understand when options are available for each task. Each task shows a sheet with all the options available and makes it easy to understand what steps to take.
Incremental Imaging
Incremental imaging makes it easy to update an image with just the files that have changed. This makes incremental imaging very fast and you can restore back to any incremental backup when restoring.
Built-In Mount Read/Write
Winclone 7 now mounts NTFS volumes as Read/Write without requiring installation of 3rd party drivers. This greatly simplifies the process and is a great way to quickly copy a file or folder that you'll need when in Windows.
Screenshots:
Title:

Winclone Pro 7.1.3

Developer:

Twocanoes Software, Inc

Compatibility:

macOS 10.12 or later, 64-bit processor

Language:

English

Includes:

K'ed by TNT

Size:

21.46 MB

visit official website
NitroFlare:
DOWNLOAD FILE