UTM for Mac 2.4.0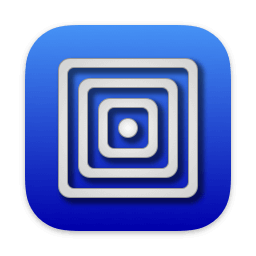 UTM uses the popular QEMU system emulator securely in a sandboxed environment to protect your data from viruses and malware in the emulated operating system.
Run Windows® 10 for ARM or Ubuntu® for ARM fully virtualized for maximum performance. Run Windows® 7 or any older Intel/AMD system emulated with decent performance.
Designed for macOS Big Sur using the latest and greatest Apple technologies, UTM is built from the ground up with the Mac in mind.
Features:
Run ARM64 operating systems such as Windows® for ARM and Ubuntu® ARM on your Apple Silicon Mac fully virtualized at near native speeds (*virtualization only available for Apple Silicon Macs)
Run Intel/AMD operating system such as Windows® 7, Windows® XP, Ubuntu® Linux, and more on your Apple Silicon Mac (*emulated with limited performance on Apple Silicon Macs, fully virtualized on Intel Macs)
Over 30 processors can be emulated by the QEMU backend including i386, x64, ARM32, ARM64, MIPS, PPC, and RISC-V for developers and enthusiasts
Supports macOS Sandbox to protect your data from any viruses or malware infecting the emulated operating system (such as Windows®)
Attach USB devices to your virtual machine
Experimental: GPU accelerated OpenGL on Linux VMs
Bridged and shared networking support
Don't know how to use QEMU? Confused at all the options QEMU provides? UTM provides an easy to understand UI for managing and configuring VMs that does not require knowledge of QEMU command line arguments
Current Limitations:
We are working hard to provide new features. Below are some things currently missing from UTM. We hope to support at least some of these features in the future.
No direct mounting of external disks and drives, only mounting disk images is supported
No drag & drop of files and data, only copy paste of text is supported with tools installed
What's New:
Version 2.4.0

New Features (Summary)
Improved support for SPARC and S390x
Updated macOS icon thanks to a real designer (@JackHinkle)
Changes
Fixed crash when trying to pause a GL accelerated VM (#3207)
Configuration should reset more settings when changing architecture
Fixed UTM exit when deleting a VM
Fixed an incorrect mapping of removable drives causing an error "device not removable" when drives are moved around.
On ARM64 virt systems, use the virtual USB 3.0 bus for the virtual DVD drive, should improve read times and fix some Windows installer issues (#3194) (thanks @conath)
Fixed a crash booting OpenBSD (#3197) (thanks @agraf)
Fixed a crash caused by a race condition when an error occurs during VM launch
Keyboard mapping accidentally swapped left/right Cmd and Option (#3175) (thanks @zeldin)
Removed "beep" when pressing Cmd+key while mouse is not captured (#3217)
Pass Ctrl+Tab to VM even when not captured because it is a common shortcut. VoiceOver users can use VO+Arrow to navigate.
Unhide cursor when alert prompt shows up
Fixed crash when trying to share a VM (#3208)

Known Issues
VM sometimes randomly freezes (#3130, #301)
Screenshots:
Title:

UTM for Mac 2.4.0

Developer:

Yuan Lu

Compatibility:

macOS 11.0 or later

Language:

English, Korean, Simplified Chinese, Traditional Chinese

Size:

263.11 MB

View in Mac App Store
NitroFlare:
DOWNLOAD FILE