KeyCue v9.0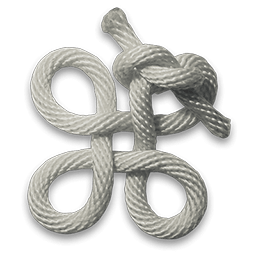 KeyCue KeyCue has always been a handy tool for learning and remembering keyboard shortcuts. With a simple keystroke or click, KeyCue displays a table with all available keyboard shortcuts, system-wide hotkeys, as well as key combinations for triggering macros in Keyboard Maestro, QuicKeys and iKey. But KeyCue 8.0 contains a bunch of new features that take KeyCue to a whole new level. Gone are the days when KeyCue was nothing more than a menu shortcut viewer.
KeyCue 8 offers a flexible new way to define a wide variety of triggers, which can be combinations of modifier keystrokes and mouse clicks. These triggers can be used to perform different actions, like bringing up the KeyCue sheet for selected types of shortcuts, opening the KeyCue settings window, or other actions.
A completely new action that can be assigned to a trigger is to show a collection of your frequently used URLs. Simply define your own favorite URL collection together with your preferred triggers, and you are ready to use KeyCue for quickly showing a table of your URLs and invoking them with a single click. The mechanism has been designed in a flexible way to support further extensions in the future. So the URL collection is just the beginning of other actions that will be included in future versions of KeyCue.
See. View available keyboard shortcuts based on application by pressing the Command key.
Do. Simply type out the desired shortcut upon finding the appropriate action.
Learn. Develop into an efficient power user by remembering repeated shortcuts or discovering previously unknown actions.
What's New:
Version 9.0:
New Emoji picker for quickly "typing" Emoji characters.
New folder view for quick activation of items in a folder.
KeyCue can omit known shortcuts, which have been used a number of times without help from KeyCue.
Supports Keyboard Maestro's USB device key triggers (requires Keyboard Maestro 8.2.1).
Smoother animation when selecting items.
Improved internal adjustment for fading the shortcut window in and out.
Updated versions of the built-in themes.
The search field now always remains visible if it contains a search string.
Improved tracking of the selection (also fixes a tracking issue on Mojave).
When a search is active, matching items are now always properly highlighted in all themes.
Screen updates are now faster while typing in the search field.
Fixes a confusing message in the preferences window when KeyCue has not yet checked for available updates.
Fixes internal inconsistency that resulted in incorrect modifiers displayed for certain custom shortcuts.
Works around an issue where KeyCue did not detect certain shortcuts in Adobe Lightroom.
Works around a problem with missing menu shortcuts in FileMaker Pro 17.
Works around a potential crash when KeyCue did not have the required Accessibility permissions.
Fixes a problem where the selection indicator sometimes remained visible when the shortcut table was dismissed.
Screenshots:
Title:

KeyCue v9.0

Developer:

Ergonis Software

Compatibility:

OS X 10.6 or later, 64-bit processor

Language:

English

Includes:

K'ed by TNT

Size:

6.67 MB

visit official website
NitroFlare:
DOWNLOAD FILE