Mp3tag 1.2.2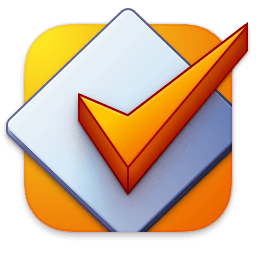 Mp3tag is a powerful and easy-to-use tool to edit metadata of audio files. Musicians, DJs, podcasters, and audio-enthusiasts use it for many different aspects of handling audio files. It supports batch tag-editing for multiple files at once, covering many audio formats from MP3, over MP4, and M4V (yes, that's video!) to FLAC, OGG, OPUS, AIF, DSF, MPC, and WAV.

Furthermore, it supports online database lookups from Discogs and MusicBrainz, allowing to gather proper tags and download cover art for music libraries.

It offers renaming files based on the tag information, replacing characters or words in tags and filenames, importing tag information, and adjusting the size and image format of embedded cover art.
Since some of the tasks in managing a digital library are repetitive, Mp3tag allows for combining tasks into action groups, which serve as workflows for keeping consistency and order. Examples are formatting tag fields, performing case conversion, removing unwanted fields, or adjusting embedded cover art to match required sizes.

Key Features
Bulk-Editing of Tags for multiple files at once.
Editing of cover-art.
Renaming files based on tags.
Importing metadata from filenames.
Assign track and disc numbers via the auto-numbering wizard.
Importing metadata from online Tag Sources.
Support for Flexible Tagging, allowing for user-defined tag fields in a standardized way.
Applying action groups with many tasks combined into reusable workflows.
Support for many file types under a universal user interface.
and more...
Supported File Formats
MP3 (ID3v1, ID3v2.3, ID3v2.4 with UTF-8)
MP4/M4A/M4B/M4V (iTunes and Nero)
FLAC (Vorbis Comments)
OGG (Vorbis Comments)
OPUS (Vorbis Comments)
AIF (RIFF INFO and RIFF ID3)
DSF (ID3v2)
MPC (APEv2)
WAV (RIFF INFO and RIFF ID3)
What's New:
Version 1.2.2

New
Added action groups and action categories to toolbar menu item.
Added action groups and action categories to main menu.
Added keyboard shortcuts to jump between Tag Panel and File List.
Added option to rewrite tags also if no input has changed.
Added support for FLAC in MP4.
Changed
Preserve selection when filtering the file list.
Combined last used Tag Source and Tag Sources menu toolbar items.
Added special handling for ID3v2 comment descriptions were case needs to be preserved.
Changed keyboard shortcut for filtering the file list to Cmd+F.
Fixed
Previous selection was not restored correctly if file list is reloaded and file list changes.
Added workaround for crash on invalid JPEGs.
Screenshots:
Title:

Mp3tag 1.2.2

Developer:

Florian Heidenreich

Compatibility:

macOS 10.14 or later

Language:

Multilingual

Includes:

K'ed by HCiSO

Size:

11.82 MB

visit official website
NitroFlare:
DOWNLOAD FILE