Blocs 4.4.2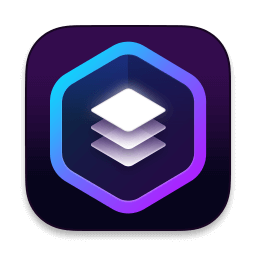 Blocs for Mac is a fast, easy-to-use, powerful visual web-design tool that lets you create beautiful, modern websites without the need to write code. Cleverly designed to accommodate complete beginners or those familiar with web design. You will love building with Blocs.

Features
Designed For Simplicity - Building with Blocs is simple and fun. A clean, intuitive interface makes creating sites unbelievably quick. Simply click, select, edit and enjoy stacking blocks to build your website. Its ease of use will make you feel right at home.
Powerful Styling features - Behind the simplified interface of Blocs lie some of its more advanced editing features. When you are ready to get more creative with your designs, Blocs will grow with you. You set the pace.
Create CMS-Driven Websites - Blocs has integrated support for a range of premium (paid) and open source (free) third-party content management systems. It's now possible to easily create powerful, dynamic websites, that can be updated and contributed to, right from your web browser.
Time-Saving features - Paint mode, global swatches, auto text colouring and one click animations are just a few of the playful, time saving features in Blocs. You'll be amazed how quickly you can create a website.
What's New:
Version 4.4.0:
New & Improved
Added dark theming features.
Added Blocs Academy integration.
Added body tag custom class input to page options.
Added Missing Font Manager.
Added Adobe Fonts (Typekit) support.
Updated Bootstrap Framework to 5.1.1.
Added exclude element from export option.
Added support for Wordpress Loop filtering for Categories, Tags and exclude post ID's.
Added support for new Wordpress shortcodes.
Added standard Wordpress body classes to exported Wordpress Themes.
Added text orientation settings to Class Editor.
Added caret colour setting to Class Editor.
Added quick clear option to Animation and Scroll FX.
Added ability to quickly create an asset group based on a dragged-in folder.
Added support to drag HTML text into Blocs.
Added image protection support for iOS devices.
Added browser preview support for Firefox and Chrome Developer additions.
Added Solis to quick browser preview option.
Added new expand option to custom Bric Text Areas.
Added ID select dropdown UI element for custom Brics.
Expanded custom Bric notification API call to allow clearing notification cache in user prefs.
Improved Bloc and Bric Bar search result ordering.
Tidied Blocs generated self closing header tags
Fixes
Fixed issue that allowed dragging external text onto a Blocs background.
Fixed issue that prevented dragged in items layer being added to the layer tree.
Fixed issue with adding multiple Google fonts.
Fixed issue that caused layer tree select to fail.
Fixed issue with layer tree not being refreshed when dragging multiple images to canvas.
Fixed various localisation issues with Bloc Editor and Bric Builder.
Fixed toggle visibility issue.
Fixed issue with sitemaps containing unsupported XML characters.
Fixed missing dots in WP paginate dark theme.
Fixed issue that caused lazyload broken link on Wordpress themes.
Fixed error that caused canonical links to be incorrect for website home page.
Fixed issue with current image not refreshing when changing classes in Class Editor.
Fixed issue that caused broken link when setting Audio Player to no file.
Fixed hosted and linked icons not showing on asset tiles in Asset Manager.
Fixed issue with links on custom Brics not being set up on export correctly.
Fixed issues with Blocs crashing when active page no loner exists.
Fixed issue that caused layer tree active layer to not be selected when a page is selected.
Fixed issue that had potential to crash Blocs if a project had corrupt page attachments.
Fixed various issues with ratio class causing layers to be marked as videos.
Fixed missing icon on list controls.
Fixed undo with Writer Mode.
Screenshots:
Title:

Blocs 4.4.2

Developer:

Cazoobi Limited

Compatibility:

macOS 10.13 or later, 64-bit processor

Language:

English

Includes:

K'ed by TNT

Size:

41.91 MB

visit official website
NitroFlare:
DOWNLOAD FILE
Previous Versions