Mindjet MindManager for Mac 13.1.115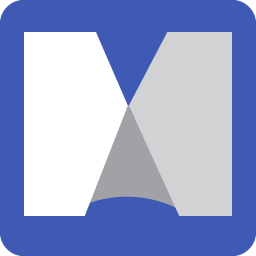 MindManager simplifies the way you process and manage information, by turning scattered ideas and data into clearvisual maps that are easy to build, organize, evolve and share. Every day, millions of people in thousands of global organizations use MindManager to more effectively think, plan, communicate, collaborate and get things done across their most business-critical tasks.
Visual work management & mind mapping
Elevate your project & workflow management
Create beautiful interactive maps, charts & diagrams
Process & organize information more effectively
Bring structure and clarity to plans & projects
Capture information intuitively
MindManager simplifies complexity by helping you to easily capture relevant details and see them as they relate to each other.
Start a diagram from a blank slate or from one of 25+ built-in templates
Add topics as quickly as you think of them
Evolve a brainstorm into an executable strategy, process, or plan
Organize information logically
MindManager gives you a simple, intuitive way to collect, evaluate, curate, and connect the vast amounts of information surrounding your work and business, so you can quickly and clearly see what's important, what you need to act on, and what you can ignore.
Easily add, remove, and reprioritize topics
Enrich tasks with resource information, deadlines, notes, and other metadata
Get an at-a-glance view of where to focus your time and effort
Manage information effectively
MindManager boosts your efficiency to give you more time in the day and supports your brain's natural way of collecting, processing, and working with information dynamically and responsively.
Collect relevant files, links, images, and more in one central place
Visually connect topics to highlight relationships and dependencies
Maintain big-picture understanding without losing sight of critical details
Share information transparently
MindManager enables you to share large amounts of information in one comprehensive, reliable communication — mitigating endless email chains, inefficient meetings, and misalignments that can slow down or derail collaborative action.
Share your diagrams and plans to customers and co-workers
Run effective meetings by following sequentially mapped talking points
Publish your maps to the web for viewing by others
What's New:
NEW! Gantt and More
New tools for project managers
Gantt charts are widely used by project managers for the detail and visibility they provide. We've added Gantt functionality and many more new project management features into MindManager for Mac to easily plan, coordinate, and execute your projects.
Add, edit, and view project elements, and track general project costs within Gantt view
Easily adjust your view based on project size or timeline
Move projects, remove slack time, roll up tasks, view critical paths, set milestones, and more
NEW! Project Cost Tracking
Get a more complete project picture
Whether your project budget is massive or modest, keeping costs in sight is the key to successfully managing it. Our new Project Costing tool lets you quickly add individual costs into your project maps, easily update them, and sum totals with a simple click, for instant visibility into one of your project's most critical elements.
Define and view general costs and resource costs within maps
Tailor maps for budget-focused conversations by rolling up costs
Manage exceptions and ensure budget adherence by creating SmartRules that trigger when costs exceed set amounts
NEW! Tag View
Keep your projects on track
Projects succeed when they stay in forward motion. Tag View gives you a clear picture of a project's overall progress towards completion, and where each individual task is in the process, so you can make the right changes to keep things on track and on time.
See and update the status of tasks & action items in a progressive, Kanban-style columnar view
Instantly identify backlogs, bottlenecks, and resource issues
Define processes with custom column tags that are automatically applied in Map View
NEW! MindManager Snap
Snap up great content the moment you find it
Inspiration and ideas can show up at any time. With MindManager Snap, you'll be ready to grab them! Capture map-worthy content in seconds when you're away from MindManager, then drop it into your maps the next time you open it up — so no on-the-go brainstorm or 2 a.m. 'aha!' ever slips through the cracks.
Capture images, links, and text notes any time, from anywhere, through your Chrome browser or mobile device
Expand, enrich, and improve your maps in exciting new ways
Snapped content stays safe and secure in a cloud-based queue until you're ready to add it to your map
NEW! MindManager Go
Take your maps places your Mac can't go
Your thinking doesn't end when you walk away from your desktop. Now your maps don't either. Our fully-redesigned MindManager Go mobile viewer app lets you review, show, discuss, and even capture content for your maps anywhere and anytime you want to.
View and navigate MindManager maps on your iPhone or iPad
Filter maps on tags, icons, priority & progress to easily focus on the information you need
Send images and text notes to your MindManager desktop with the NEW MindManager Snap capture tool
NEW! Tools for Mac
Built natively for Mac users
Mac and Windows machines are not created equally. That's why we've created this version with Mac users in mind. In addition to our existing Dark Mode option, MindManager for Mac now comes with added enhancements.
Store your maps and access them from anywhere using your iCloud account
Extend or mirror your desktop on your iPad for meetings and presentations with Sidecar support
Touch Bar support now includes tag functionality
ENHANCED! Flowcharting Tools
Keep processes flowing smoothly
Clear, well-defined processes lead to smooth, glitch-free workflows. Our new flowcharting enhancements enable you to quickly build visual flows that bring shape and clarity to complex processes, are easy for others to understand and follow, and are easily adapted as needs change.
Define topic relationships clearly with improved relationship control and styling
Work more efficiently with improved line placement precision
ENHANCED! Visualization & Productivity Tools
Make a bigger impact faster
It's now easier than ever to build and navigate MindManager maps and diagrams, bringing greater value to your day, work, and world.
Make your diagrams richer and more engaging with NEW image thumbnails
Better manage and make sense of complex maps with powerful NEW sorting capabilities
Improve project management efficiency with NEW resource management options
Quickly access most-used key features and functions with ENHANCED ribbon control
Organize and update topics fast & intuitively with ENHANCED drag & drop functionality
Manage your diagrams more effectively with ENHANCED shapes and SmartShapes
And much more!
Screenshots:
Title:

Mindjet MindManager for Mac 13.1.115

Developer:

Mindjet

Compatibility:

macOS 10.13 or later, 64-bit processor

Language:

English, Deutsch, Français

Includes:

Serial

Size:

177.46 MB

visit official website
NitroFlare:
DOWNLOAD FILE

Previous Versions