Boxshot Ultimate 4.11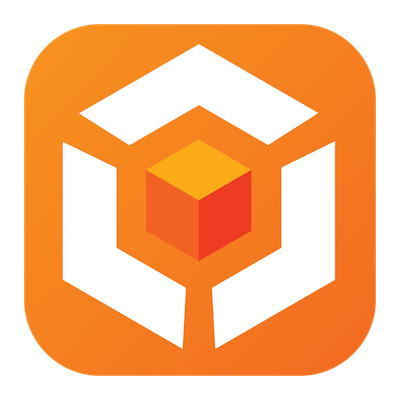 Realistic 3D Mockups Made Easy. Boxshot features 50+ customizable shapes and renders them so realistically that customers may think they are seeing a photo of the actual product. Boxshot features a large selection of customizable shapes: software boxes; hardbound and paperback books; magazines; CD, DVD, and Blu-ray boxes; cards, cans, mugs; bags; and much more. Almost all the shapes are customizable so you can adjust them for your design.
50+ customizable shapes
Boxshot features a large selection of customizable shapes: software boxes; hardbound and paperback books; magazines; CD, DVD, and Blu-ray boxes; cards, cans, mugs; bags; and much more. Almost all the shapes are customizable so you can adjust them for your design. If you need more shapes, just load them! Boxshot supports loading FBX, 3DS, and Collada (DAE) files to use in scenes. Boxshot can resize shapes according to your graphics. You don't need to adjust your images for our shapes—Boxshot adjusts the shapes for you!
Boxshot Features:
Shapes library
Choose from more than 50 customizable shapes to build your scene. Boxes, books, mugs, CDs, DVDs, cans and much more.
Rendering
The built-in raytracing engine makes your renderings look so unbelievably realistic, your customers may think that it's a photo.
Lighting
Our advanced lighting system, based on a raytracing renderer, creates realistic soft shadows and amazing light effects.
Materials
More than 20 parameters at your fingertips, so you can create exactly what you need. Or choose a material from the built-in library.
Beautiful ui
The user interface helps you to concentrate on the creative side of your work. You will feel at home within minutes.
Mouse power
Use your mouse to move, rotate and scale objects in the scene. Drag and drop shapes, materials and images. Boxshot is as intuitive as possible.
Camera
Our camera manipulation tools guarantee that you will never get lost in the scene and can always render exactly what you need.
Sharing results
Post your rendering online? Check. Export to a popular 3D format for additional processing? Check. 3D PDF for customers? Yep, one more check.
Customization
You can adjust most of the shapes to fit your graphics and your project. Control everything with intuitive sliders, or let Boxshot do the job for you.
snapshots
Save cool camera positions and views to use again later. Snapshots help frame the scene the way you want people to see it.
What's new in Boxshot 4.11
USB Flash Drive Shapes:
The problem with USB dongles is that they are way too different. In Boxshot we usually add 2-3 most popular shapes, but not this time, as all of them are nice and I afraid we'll have to add more in the future.

There are 15 types of USB drives here, each features a place or two for your logo or any other branding. If a dongle has a cap, it can be taken off or hidden, if something rotates - it can be rotated and so on. It took us a while, but it is now ready and available with this update.

Note that as the dongles are quite small you may want to scale them up or set a lower field of view angle to see them closer.

Check the user manual page for more details and hints.

Level Of Details:
Some of the shapes came from Box Shot 3D intact and that old-style level of details is not acceptable nowadays. We have updated some shapes to match the modern visual standards, so you can keep using them for another couple of years.

The most updated one is the coffee cup which got optional lid and coffee and also new default materials

The updated shapes are: both soda cans, coffee cup and tea mug. We're going to update more in the next release, so if you feel that a shape needs to be updated - just let us know.

Raytracing Preview:
The hardware-accelerated OpenGL preview is nice and fast, but it has issues: first of all it can't render correct shadows, lighting and materials, at second it sometimes doesn't work well here or there for some reasons. Worst of all, it fails without providing any errors to the application so we basically can't trace or fix it. Sometimes it helps to update the drivers, but there are still some confirmed driver bugs that are not going to be fixed at all (I'm looking at you Intel).

That's why we are going to eventually drop the support of OpenGL preview modes in favor of the raytracing one like we did in Owlet. The raytracing preview has been here for a while now, but according to the field reports it is not too popular due to its speed and quality. At the other hand it works without glitches on any computer and provides a realistic preview regardless of the graphics hardware.

With this update we improved the raytracing preview driver and ask you to give it another chance. The key focus of this improvement is responsiveness and our goal was to keep the frame rate at about 25 fps while editing to make it almost as natural as with OpenGL preview, but with much more realistic results.

Give it a try, let us know if it doesn't run fast enough for you or if you have any other issues. We still have some time before Boxshot 5 where raytracing will be most likely the only preview option, so it is better to make sure everyone is happy right now.

Owlet Integration:
This update improves Owlet integration when it comes to lighting. By adding directional lights to Owlet we've been able to simulate Boxshot shadows pretty well. We have also improved bump support in both Boxshot and Owlet, so it looks similar now.

You can now provide a custom path to Owlet in the application settings window, or leave it empty to use the default one.

Finally, Boxshot now exports camera snapshots to Owlet, so they can be used as saved cameras there.

If you haven't yet tried them both - it's a good time to do this. Note that you need the Ultimate edition of Boxshot in order to use the feature.

Other Improvements:
Here is a brief list of other features or fixes:

Pharma bottle cap can be rotated;

Rotation-related issues fixed in raytracing preview;

Proper relief-bump rendering in raytracing preview and production rendering;

Stack tool repeats count sometimes didn't work well, now fixed;

Monitoring for image files changes on disk is now optional and can be turned off in settings;

Support of non-standard DPI formats of images (better Fit to Images);3DS format reader improved;

Better support of incorrect data in Collada files;

Job manager improvements and bugfixes when it comes to deleting jobs while rendering.

Screenshots