DivX Plus Pro 10.8.7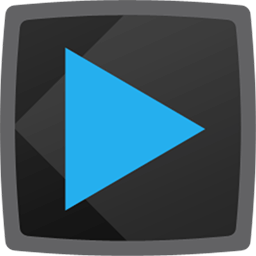 DivX Pro is back! Advanced features for video editing, cropping, custom logo watermarks, saving snapshots, HEVC 10 bit playback and more. DivX Software is the first of its kind,award-winning video software that lets anyone play, create and stream their favorite videos, including DivX, MKV and HEVC up to 4K.
DivX Player - High-quality video playback up to 4K and streaming to devices
DivX Player is the first of its kind, award-winning software offering free HEVC playback, including Ultra HD (4K), a must-have for those who appreciate high-quality video. Player is also optimized for movies, TV shows and web video clips in the Internet's most popular formats, including AVI, DIVX, MKV, MP4 and more.
DivX Media Server lets you stream videos, music and photos to any DLNA-compatible device in your home, like the PS3, Xbox or Samsung Galaxy line of products, or Chromecast. Control which DLNA device you stream your videos to using the "Stream To" or try out our new Chromecast feature using "Cast To."
Trick Play, our smooth FF/RW feature, lets you quickly navigate to your favorite scenes. Support for Chapter Points means you can access different scenes with a simple click without having to fast forward or rewind.
Player's media library keeps track of your purchased DivX content as well as your own videos imported from your computer. Create, play and loop playlists, and automatically add files from your DivX Movies folder.
Support for multiple audio means you can switch seamlessly among soundtracks to hear other languages or director's commentary all without interrupting the playback experience. Player also works with most popular audio formats.
Easily find what you've been watching with Player's built-in Recently Watched playlist. With Resume Play for videos and playlists you can jump right back into that scene and easily remember where in a series you left off.
DivX Converter - Easy, high-quality video conversion up to 4K
Converter comes equipped with DivX profiles for creating DivX, H.264 and HEVC videos compatible with more than 1 billion DivX Certified devices. iPad and iPhone presets optimize your video for playback on iOS devices.
Set bitrate, limit video resolution and file size, combine multiple clips or rotate video before you convert. Even save a custom preset to reuse your favorite settings over and over.
Four encoding modes for HEVC profiles give you even more control over when maximize quality or prioritize speed. Choose whether you want to get the job done fast, take your time for the best quality, or somewhere in between.
Add multiple files to Converter's queue so that you can set and forget it, or combine them into a single output file. Preset what Converter does when your conversions are done: sleep, hibernate, log off, shut down. Support for AviSynth scripting and an experimental CLI mode give you more advanced editing and post-production capabilities than DivX Converter alone.
By adding MPEG-2 Plug-in, you'll be able to convert DVDs to DivX for a better digital backup of your personal video collection.
Pass through original audio or add up to 8 audio tracks and subtitles (SRT, ASS, SSA). Select your preferred audio output format, easily change the order of your audio and subtitle tracks with a simple click. Converter accepts most popular audio formats.
DivX Web Player - Stream 4K videos in your browser
DivX Web Player is a simple web browser extension that streams video in all the formats that matter, including HEVC up to 4K, with progressive playback, adaptive bitrate and experimental live streaming technologies.
DivX Web Player streams all the video formats that matter, including HEVC up to Ultra HD (4K)—a must-have for video quality aficionados. Watch stunning HD videos in your web browser in DivX, AVI, MOV, or MP4 through progressive playback or MKVs with adaptive streaming or experimental live streaming technologies.
Many online video storefronts like Free's Disneytek, MediaMarkt and Movie MAX Online use the DivX Web Player to stream Hollywood movies and TV shows to your computer and devices. With the latest version of DivX Web Player installed, you're already set to purchase and enjoy adaptive streaming of your favorite content in your browser.
With its adaptive bitrate streaming, DivX Web Player automatically adjusts video quality to ensure the best experience even when your Internet connection slows. Hardware acceleration helps your computer handle those HD streams with ease. Support for chapter points and Trick Play—our smooth FF/RW—lets you jump to your favorite scene in a single click.
When DivX Web Player begins its progressive playback, the ability to download is available after just a few seconds. This means you can save DivX videos for offline viewing later—on your computer, in your living room or on the go with your DivX® Certified device.
The simple, cross-browser video player extension delivers true 5.1 channel surround sound (with AAC audio) with your video. Support for multiple subtitles and audio tracks lets you enjoy the video in your preferred language or extras like a Director's commentary.
Want to put DivX movies on your website or blog? DivX Web Player is free to use for embedding high-quality videos with all these features in any website or blog. You can use a simple code generator to get up and running in minutes or geek out to make a fully customized embed.
DivX Pro Features
Unlock custom encode settings, HEVC 10bit playback and more
Enjoy DivX Software without ads in Player and Converter
Convert MPEG-2 and VC-1 video to DivX, MKV and MP4
DFX Audio Enhancer
Improve sound quality of audio in DivX Player for Windows
Dolby Audio Edition
Enjoy Dolby® audio in DivX Player and DivX Web Player
Convert and play videos with DTS-HD audio
What's New:
DivX Software 10.8.7
Components:
Converter 10.8.7
Player 10.8.7
Web Player 3.8.7
DivX To Go 3.8.7
Media Server 10.8.7
DivX Installer System 3.8.7
DivX Control Panel 3.8.7
DivX 10.8.7 brings you a smoother, better operating software suite by increasing MKV support, streamlining playback resume and fixing a number of bugs. 
What's New:
Improved MKV support for HEVC
New playback resume functionality and UI
Updated transcode engine for conversion
Fixed:
Set of minor bugfixes and improvements
Known Issues:
Dropbox import/export functionality might not function properly on Windows XP. 
DivX Web Player doesn't work in Chrome/Chromium and Opera Web browsers due to NPAPI API removal.
For Mac OS X versions prior to 10.7 (Mac OS X Lion), contact our support team for assistance
Screenshots:
Title:

DivX Plus Pro 10.8.7

Developer:

DivX, Inc

Compatibility:

OS X 10.7.5 or later, 64-bit processor

Language:

Multilangual

Includes:

Serial

Size:

129.5 MB

visit official website
NitroFlare:
DOWNLOAD FILE

Previous Versions