AKVIS ArtWork 11.0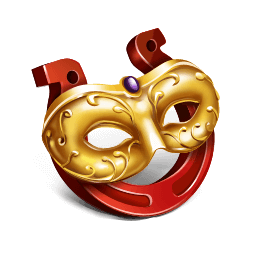 AKVIS ArtWork is an ideal solution for your creative expression! Combining advanced technologies with an artistic approach, the program is represented as an impressive creative suite and a perfect virtual artist. The transformation of a picture into a painting happens before your very eyes — you can follow the birth of a work of art in real time!
The software introduces these painting and drawing styles: Oil, Watercolor, Gouache, Comics, Pen & Ink, Linocut, and Pastel; which can be used separately or in combination.
The software offers the most simple and versatile way to add artistic effects to photographs.
Create an oil portrait of your friend, a landscape painting, or a still life picture. Express yourself in new genres! You can print the final painting on a color printer, frame it or put it into a ready-made photo frame, or even add some real oil strokes to make the painting real. Make a greeting card or a poster, and you have a wonderful present for friends and family.
No brushes or paints are required. Just get ArtWork and unleash your creativity.
Young artists and art teachers can use ArtWork to improve painting skills. Those who generally focus too much on details can first simplify their images using ArtWork, then use the result as a reference to paint their own painting.
Effects & Features:
The Oil technique converts your photographs into oil paintings. The program lays brush strokes naturally using the original photo as a reference. Even with the default settings you can achieve a realistic result coming very close to hand-painted works. Tweak the options, and you can research a variety of oil painting styles. For those in need of more flexibility and having ideas on how the final panting should look, there is a tool called Stroke Direction. This semi-automatic and highly intelligent tool is a real godsend as it gives you full control over the strokes!
The Watercolor style
Converts a photo into a watercolor painting. Watercolor is one of the most difficult painting techniques and it is hard for a machine to emulate this effect, but ArtWork handles this well. The software lets you create beautiful, airy, and light watercolor paintings which look like realistic paintings.
The Gouache effect
Lets you create a gouache painting from a photo. It can also make an image look like a tempera picture. Gouache is a versatile painting technique which uses dense intensive colors. Its characteristics are brilliance and opacity. The opacity feature and covering power allow you to create outstanding effects that can not be achieved with the watercolor paints. This technique is widely used in decorative painting and when creating color sketches and drawings.
The Comics effect
Allows you to replicate works of famous comics artists with just a few clicks. This effect reduces the tones of the photo to create an image similar to a poster or a cartoon. You can make a comic strip from your party photos or create an original poster.
The Pen & Ink effect
Creates ink drawings from digital photos. It is emulating a special technique in which colored inks are applied to paper using a pen - from modern pens to a quill dipped in an inkwell. This style produces graceful images composed of object outlines.
The Linocut effect
Creates an image in the style of a linocut print. Linocut is a method in which a raised pattern is carved into a piece of linoleum, which is then used with ink to print an image on paper. Linocuts are known for their characteristic expressiveness, strong contrast between black and white, and rich and exuberant strokes. This effect is ideally suited for images of architecture or nature scenes.
What's New:
Version 10.0:
AKVIS ArtWork applies different painting techniques to digital photos: oil, watercolor, comics, pen and ink, gouache, linocut, and pastel. Version 10 offers new Post-Processing Tools and decoration options, various interface improvements, support for PSD and new RAW files, and other changes. Create mind-blowing masterpieces with just a simple mouse click!
New Post-Processing Tools
The History Brush tool added to all painting styles lets you fade the painting effect and selectively restore the image to its original state. The Color Brush tool and the Eraser tool added to the Linocut style allow you to manually edit the automatic processing result.
New Decoration Options
The Decoration tab provides a number of improvements and new features:
The Texture Library in the Frame tab has been upgraded and expanded. The Pattern Frame now includes two additional categories: Stars and Ornaments & Doodles.
The new Random Patterns feature in the Pattern frame allows you to combine up to 20 patterns in one frame. Using the Random Seed setting, you can create an infinite number of frame variations with a single button click.
The check-boxes in the Frame tab have been replaced with new easy-to-use icons.
Also in the new version:
changed the appearance of enabled tool icons;
added the new Gray interface theme;
full compatibility with Photoshop CC 2018;
the maximum available scale of the interface now depends on the screen resolution;
added support for PSD files in the standalone version;
added support for new RAW files in the standalone version;
unavailable tools in the toolbar are now hidden instead of being disabled;
improved the brightness increasing algorithm for patterns and textures;
various bugs have been fixed. 
Screenshots:
Title:

AKVIS ArtWork 11.0

Developer:

AKVIS

Compatibility:

OS X 10.7 or later, 64-bit processor

Language:

Multilangual

Includes:

Pre-K'ed

Size:

333.78 MB

visit official website
NitroFlare:
DOWNLOAD FILE