Rogue Amoeba Farrago 1.6.2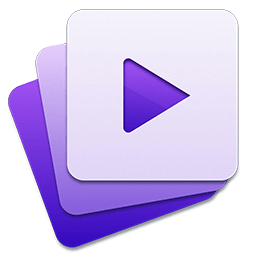 Farrago provides the best way to quickly play sound bites, audio effects, and music clips on your Mac. Podcasters can use Farrago to include musical accompaniment and sound effects during recording sessions, while theater techs can run the audio for live shows. Whether it's providing quick access to a large library of sounds or running through a defined list of audio, Farrago is ready to assist!
Powerful Tile Interface: Farrago's tile grid lets you lay out your audio exactly how you want it. Put your sounds at your fingertips and work the way you want.
Customize With the Inspector: Use the inspector to tailor each sound's settings to your needs. Set the tile name and color, tweak in/out points, alter fade settings and more.
Organize With Sets: Create distinct groups of audio based on mood, show, or any other critera you like. Using sets makes managing audio a breeze.
Sound Sets: Farrago's default sound set is useful, but you can create your own sets based on show, mood, or anything else you like.
A Thoughtful Interface: Farrago's tile-based layout provides an easily understood way to play your audio via the keyboard or mouse.
Global Access via Hotkeys: With Farrago's user-definable Global Hotkey, you can pull the app forward, then use the in-app shortcuts to instantly trigger your desired audio.
What's New:
Version 1.6.2:
Triggering tiles via MIDI will once again play as expected with all MIDI hardware.
Version 1.6.1:
MIDI Enhancements
MIDI support has been expanded to allow for control over send and receive behaviors, with a channel selector as well as the ability to disable MIDI output entirely. In addition, the "MIDI Shortcuts" Preference tab now correctly labels the first shortcut as "Play/Pause All".
MIDI Bug Fixes As Well
Several issues with MIDI have now been fixed. MIDI Program Change messages can now be used for mappings, and some incompatible System Exclusive messages delivered by older hardware are now correctly ignored. Quickly toggling a MIDI device off and on will no longer cause beachballing. Loading of the "MIDI Controllers" tab has been improved. Column headers in the "MIDI Controllers" tab no longer incorrectly pretend to sort.
Enhancements to Farrago's Built-In Updating
Farrago's updating code has been overhauled and improved. It is now based on Sparkle 1.26.0, with several customizations.
To avoid possible issues, Farrago will no longer offer to "Install on Quit". Automatic background updating has been removed as well, placing the user in charge of all updates.
The update interface has been improved, with several design and text enhancements.
Finally, the new "Skip for Now" button allows you to delay updating if desired.
As always, we strongly recommend leaving the "Automatically check for updates" option enabled.
Farrago now supports single key shortcuts for "Bring Farrago Forward" global hotkey.
The per-tile output selector Farrago now shows the device name, rather than the source name, for devices which offer multiple sub-sources.
The Quick Tour now properly supports the new "Speak items under the pointer" setting in MacOS 11 (Big Sur).
Improvements have been made for the Installer and Quick Tour, to present better on small resolutions, using scrollbars to make all content accessible.
When Farrago is unlocked by entering a valid license key, in addition to displaying an animation, it will now play a brief celebratory sound for visually impaired users.
Screenshots:
Title:

Rogue Amoeba Farrago 1.6.2

Developer:

Rogue Amoeba

Compatibility:

macOS 10.13 or later, 64-bit processor

Language:

English

Includes:

K'ed by HCiSO

Size:

23.46 MB

visit official website
NitroFlare:
DOWNLOAD FILE

Previous Versions