MegaSeg Pro v6.0.4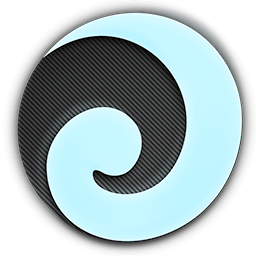 MegaSeg is a complete solution for pro audio/video DJ mixing, radio automation, and music scheduling with rock-solid performance and an easy-to-use design. Mix with visual waveforms and Magic Trackpad cue and sync. Preview tracks with optional audio outputs and MIDI control. Enjoy fast access and elegant management of your iTunes library, including iTunes Match. Segue or beat-mix between songs or music videos, trigger sound effects via hot keys, note requests via color-coded request lists, cue and preview tracks via multiple sound outputs, create dynamic scheduled playlists, program automatic playlist events, and more...
Full iTunes library and playlist integration, including iTunes Match.
Visually sync beats in real-time with the waveform viewer.
Use Multi-touch trackpad gestures for cue-scrub, pitch shift, and sync.
Kick back on autopilot with automatic segues.
Change the font face, color, and size.
Preview and cue songs in your headphones with multiple audio outputs.
Supports any MIDI controller.
Compatible with older protected iTunes tracks.
Rock-steady with superior program stability.
Built from the ground up to work exclusively on the Mac.
Play-history logs and auto-saved playlists
Adjust tempo with pitch lock (time-stretch)
Events to auto-start playlists and insert tracks
Request List with reminder notes
Scheduler for playlist generation
Color Code categories and tracks
Hot Keys to trigger sound effects
Full HD video playback
Rules to separate artist's tracks
Mic Play-thru with volume ducking
Ambient Playlist for continuous visuals
And much more...
What's New:
Version 6.0.4:
New MIDI Presets for the NI Kontrol S4 MK2 and Denon MC6000 MK2 controllers.
Output channel settings now only lists the actual channels available for a particular audio device.
Automatic Volume Control responds faster, especially in handling higher dynamic or ambient style tracks, and adjustments are visible at lower boost levels.
Changing the Library sort order affects the tertiary metadata shown in the Playlist queue.
Drag-n-drop of tracks from the Finder or iTunes into the Playlist queue is always in the correct order.
Edit: The Tab key can now advance past the Album field.
Fixed a bug involving duration discrepancies between metadata and actual audio length.
Fixed a bug where mono audio files would not play.
Fixed a bug where the Play Count could go negative when segueing early out of a track with zero plays.
Fixed a bug where the playlist duration rounded up to 24 hours.
Fixed a segue fade bug while the next track's Segue Fade Override option was enabled and a custom cue-in time set.
Fixed an issue where the Folders sort view could display odd results if a filename contains many slashes.
Import: Drag-n-drop of a Finder folder can now be canceled.
Import: Fixed a possible crash when using the Import Folder option many times in a row.
Import: The "iTunes Library" import option now includes the Comments tag.
Import: Using keyboard shortcuts to close the Import dialog no longer beeps.
Import reads an m4a file's Sort Composer tag if available.
Import via drag-n-drop from Finder into the Playlist queue is faster.
Importing AIFF files now supports ID3 tags.
List footers use a larger font when there is room.
MIDI: Fixed an issue with the Pioneer DDJ-SB2 preset for the right deck's volume control.
MIDI: Refinements to the Numark NS7 and Denon MC6000 Presets.
Optimized segues, especially involving short IDs and jingles.
Playlists: Fixed a bug where an m3u playlist using file:// paths wouldn't import missing tracks.
Search: The left search field now defaults to a "global" search mode, with a new pop-up menu option to switch into a "Filter List" mode. The Command-F shortcut also cycles between modes.
Search: The search fields are now larger, and fixed a bug where the field would collapse while toggling the category or playlist views.
Search: When a search field is active but not focused, clicking the icon properly brings up the options menu.
The Playlist Browser's Prefix button now includes playlist Break tracks.
The Playlist queue's footer now always shows the selected track's relative time regardless of how far away.
When first launched, if the app is not in the Applications folder, it asks if it should be moved there.
When the left list is not focused, a selected track's "in-playlist mark" now matches the foreground color.
Pro
Edit: Changing the Restrict Start Date updates the "(x days)" range display.
Events: All Events files are displayed even if the file types are lost.
Events: Fixed a bug with Insert Track events where similar title-only metadata could result in the wrong track being inserted.
Events: Fixed a possible issue where an event might be missed if coinciding with an auto segue.
Events: Fixed an Insert URL bug where a downloaded track could have the wrong duration when not using the Pre-download option.
Events: Fixed an Insert URL bug while using second-accurate events and the Pre-download option.
Events: Fixed an Insert URL bug using the Interrupt option while nothing was currently playing.
Events: Import Files events no longer blocks interface updates and segues while processing.
Events: Sorting the "Time" column works correctly for second-based events.
Fixed a possible stray 'One Moment' dialog at startup.
Logging: Fixed an HTML formatting bug in "Error logging to server" reports.
Logging: Fixed an issue when using a custom Now Playing template and selecting a folder location the same as the default location. You can now also change the filename as well.
Network: The MegaSeg System Name is now trimmed of trailing spaces to resolve a possible conflict with Dropbox.
Play History: Fixed an issue when the window size was too large for the current screen.
Preview: Fixed a possible crash if trying to preview an unauthorized Protected audio file.
Scheduler: Added an option in the Category Settings for the new "Multiple Category Reconciliation" feature, which moves any played track into the least-rested position for all assigned categories.
Streaming: Fixed a bug when playing a stream from older Icecast servers where HTML could appear in the album field instead of the current track info.
The Show File menu command is now protected by Administration Mode.
Track info popups again shows the Restrict Play Dates, if set.
Video: Resolved a possible issue with dropped frames while segueing or cueing a track.
Various minor UI tweaks.
Screenshots:
Title:

MegaSeg Pro v6.0.4

Developer:

Fidelity Media

Compatibility:

OS X 10.6 or later, 64-bit processor

Language:

English

Includes:

KG

Size:

21.98 MB

visit official website
NitroFlare:
DOWNLOAD FILE