SoftRAID 5.6.4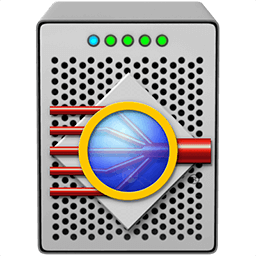 SoftRAID allows you to create and manage disk arrays to increase performance and reliability. SoftRAID's intuitive interface and powerful feature set make this utility a must-have for any Mac OS X Server admin, "Pro" user, photographer, digital-video editor, or desktop user who wants more reliable backup for his computer.
SoftRAID popular package creation and management of RAID-arrays
With it, users can create on their Macs, whether it is a desktop computer or a server company, RAID-arrays of zero (data distribution) and the first (mirroring) level, to serve them, to make setup and configuration, to monitor the state of drive.
"Creating and managing partitions with SoftRAID easier than ever pervasive nature," according to a press release from the developer, who also said that the version can handle sections of up to 4 petabytes of data, and has a new improved algorithm to rebuild RAID partitions of the first level.
SoftRAID version 5 is fully compatible with High Sierra version 5 has been thoroughly tested for compatibility with High Sierra. You can even use the program on a volume setting High Sierra SoftRAID.
What's New:
Version 5.6.4:
Note: SoftRAID 5.6.4 includes important bug fixes and changes that allow SoftRAID to be compatible with macOS 10.13 High Sierra. High Sierra involves a completely new file system (APFS) as well as major changes to the ker- nel, security and third-party software requirements, and the SoftRAID team has worked hard to ensure that SoftRAID will work flawlessly with High Sierra, although it does not yet support APFS. This means that currently, SoftRAID does not support creating, modifying or converting APFS volumes. However, SoftRAID's certify, verify and monitoring features will work with APFS formatted disks. Full support for APFS will be included with SoftRAID version 6.
New Features:
With SoftRAID 5.6.4 'SoftRAID for ThunderBay' has been renamed 'SoftRAID XT', and 'SoftRAID Lite for ThunderBay' is now 'SoftRAID Lite XT'. (SoftRAID XT is a version of SoftRAID bundled with OWC hardware).
SoftRAID now reports the number of total bytes written for most SSDs. If available, this is displayed in the disk tile for the SSD (in SoftRAID's main UI window). We will be adding support for additional SSDs in the future. If the total bytes written value does not appear for your brand of SSD, please contact [email protected] so we can add it.
Added support for future OWC products to SoftRAID XT.
Bugs Fixed:
SoftRAID 5.6.4 contains a work-around for a macOS bug which caused a kernel panic every time Apple's Disk Utility program was used to erase a SoftRAID disk. This bug was introduced in Mac OS 10.12. With this work-around, the Mac no longer kernel panics but the Disk Utility application still hangs.
SoftRAID takes security very seriously, and all SoftRAID DMG files are now code signed, so users can be certain the image they download from our site is an unaltered DMG file.
SoftRAID 5.6.4 fixes a bug which caused the SoftRAID Tool to crash when volumes were unmounted or initialized using the command line interface.
Screenshots:
Title:

SoftRaid 5.6.4

Developer:

SoftRAID, Inc.

Compatibility:

OS X 10.6.8 or later, 64-bit processor

Language:

English

Includes:

K'ed by The Shark

Size:

39.59 MB

visit official website
NitroFlare:
DOWNLOAD FILE