Scrutiny 8.0.9 – Web optimization tool suite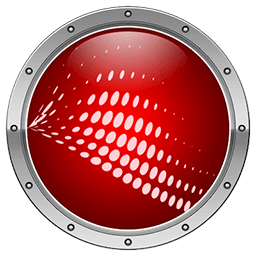 Scrutiny 8 is a suite of web optimization tools including link checking, SEO checks, Sitemap generation, page load speed test, html validation. Version 8 is a major update and includes these new features.
Cleaner 'task based' interface
Website monitoring of as many urls as you like with alerts on screen or by email, plus written to a log file
Able to scan pdf documents for links
Scheduling made easy with a few easy clicks (the old method using iCal will still work)
On finish of a scheduled or manual scan, Scrutiny 5 can send an email, save a report, open a file or applescript, ftp the sitemap xml and other actions
Opens and scans a list of links in html, plain text format or xml sitemap (automatically detected)
Improved page analysis - finds more elements making up a page
Scan a site for pages containing specific text
What's New:
Version 8.0.9:
Further measures to reduce 'false positives' (which is an important v8 feature). In this case, 403 (forbidden), may be returnedin some cases if useragent string is Googlebot or not a browser. Where a 403 is received, and the user has useragent string set to Googlebot or Scrutiny, then the url is retried once, with cookies, GET method and useragent string set to that of a regular browser
Doubles the alt text buffer, alt texts of more than 1,000 characters were regularly being seen.
Some fixes to the reporting (full / summary / csv / pdf) - possible crash when generating that manually or as a finish action, and SEO radar charts.
Fixes spelling dialog so that it properly shows grammar details
Fixes situation where there are no spelling results to report but are some grammar. Scrutiny was claiming from the tasks screen that there were no spelling or grammar problems to report and leaving the tables empty.
Screenshots:
Title:

Scrutiny 8.0.9

Developer:

Peacockmedia

Compatibility:

OS X 10.8 or later

Language:

English

Includes:

K'ed by TNT

Size:

9.33 MB

visit official website
NitroFlare:
DOWNLOAD FILE