Scrutiny 7.6.0 – Web optimization tool suite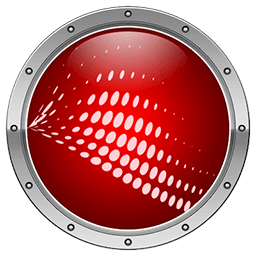 Scrutiny 7 is a suite of web optimization tools including link checking, SEO checks, Sitemap generation, page load speed test, html validation. Version 7 is a major update and includes these new features.
Cleaner 'task based' interface
Website monitoring of as many urls as you like with alerts on screen or by email, plus written to a log file
Able to scan pdf documents for links
Scheduling made easy with a few easy clicks (the old method using iCal will still work)
On finish of a scheduled or manual scan, Scrutiny 5 can send an email, save a report, open a file or applescript, ftp the sitemap xml and other actions
Opens and scans a list of links in html, plain text format or xml sitemap (automatically detected)
Improved page analysis - finds more elements making up a page
Scan a site for pages containing specific text
What's New:
Version 7.6.0:
Important fix for reporting, particularly in relation to the 'scan with actions' and 'perform actions' options where 'generate report' is selected in 'finish actions'
French localization completed
Fixes bug preventing SEO information (title, description) from being reported if starting with a text list of URLs
Adds 'redirects to here' column in SEO table. A count of the number of other urls that redirect (via 3xx or meta http refresh) to this page. The column is easily switched on and sorted to find the ones with the most. This is now an important SEO factor, Google considers a page to be a 'soft 404' if many pages redirect to it.
Adds option for spellchecker to only search contents of tags (extends existing option to ignore header, footer, and nav)
Some fixes and improvements to the 'file size' functionality. And adds option to 'load all images' WIth this option on, all images are loaded and the size noted. So the 'target size' column of the 'by link' and 'flat views' will show the actual size of the image. With the option off, a size may still be displayed in those columns, but it then relies on the Content-Length field of the server response header, which may be the compressed size of the image or not present. The option slows the scan and uses more data transfer, so only use if you're interested in the size of images on your pages.
Screenshots:
Title:

Scrutiny 7.6.0

Developer:

Peacockmedia

Compatibility:

OS X 10.8 or later

Language:

English

Includes:

K

Size:

8.33 MB

visit official website
NitroFlare:
DOWNLOAD FILE