Scrutiny 8.1.12 – Web optimization tool suite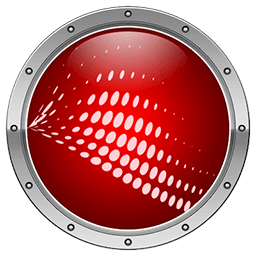 Scrutiny 8 is a suite of web optimization tools including link checking, SEO checks, Sitemap generation, page load speed test, html validation. Version 8 is a major update and includes these new features.
Cleaner 'task based' interface
Website monitoring of as many urls as you like with alerts on screen or by email, plus written to a log file
Able to scan pdf documents for links
Scheduling made easy with a few easy clicks (the old method using iCal will still work)
On finish of a scheduled or manual scan, Scrutiny 5 can send an email, save a report, open a file or applescript, ftp the sitemap xml and other actions
Opens and scans a list of links in html, plain text format or xml sitemap (automatically detected)
Improved page analysis - finds more elements making up a page
Scan a site for pages containing specific text
What's New:
Version 8.1.0:
Adds support for <embed> tag (thus finding and testing audio and video urls within that tag)
Adds detection of audio and video mime types. The filter button in Integrity Plus and Pro allows you to see audio urls / video urls.
Adds the options to include video in the xml sitemap
Deals with problem where the autosave feature was taking too long, giving the impression of hanging at the end of the scan, or when clicking 'Show data'. The data files are smaller, and are saved and loaded more efficiently.
This improves the situation greatly, but very large sites (tens of thousands of links) may still appear to hang for a while at the end of the scan, or when clicking 'Show data'. This is being worked on, in the mean time, if you experience this, the workaround is to trust that the app is saving / loading the data and wait, or to switch off the autosave feature.
Fixes issue with including colour in the sitemap dot export
Fixes case where a set of circumstances could cause the results to be shown early (and error shown for first url) while scan actually continues.
Many improvements to the sitemap visualisation:
new theme: list
numbers added to some themes to show links in and links out
many general appearance improvements
Screenshots:
Title:

Scrutiny 8.1.10

Developer:

Peacockmedia

Compatibility:

OS X 10.8 or later

Language:

English

Size:

9.56 MB

visit official website
NitroFlare:
DOWNLOAD FILE