Paws for Trello 2.1.0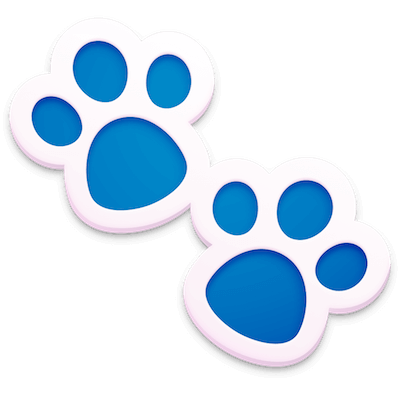 Paws for Trello is a beautiful Trello client. It brings Trello to your desktop with native notifications, powerful shortcuts, and more - away from the distractions of your browser.
Features
Distraction-free Trello Experience - Paws makes Trello feel right at home on your desktop. Stay productive with a beautiful minimal interface that doesn't get in the way of your work.

Everything is Just a Shortcut Away - Set a global shortcut that opens the main window from anywhere. We also created handy shortcuts for all your Starred Boards for fast and intuitive navigation.

Native Notifications - Paws will alert you whenever there's new activity in any of your Trello boards. You can customise the notifications and choose where you see them.

All Your Favourite Trello Options - Trello is already full of useful shortcuts and options. We've made sure they work as they were intended, including keyboard shortcuts, drag-and-drop, and more.

WHAT'S NEW
Version 2.1.0
Today's release has a lot of important improvements and fixes including spellcheck, right click on text and images and more. Thank you for all your feedback!
If you're looking to chat with us directly be sure to drop us a line at @FriendlyFoxes on Twitter or emails us directly from the app through the Help menu.
Features:
Spellcheck will now underline words spelled incorrectly, based on your primary system language. There's still some bugs, but bear with us as we work them out!

Right-click on text, links, image attachments and more finally works!

Emoji & Symbols popup will now show in correct location

Improvements:

Made the card text slightly darker so it's just as readable as on the web version of Trello

You will now see a notification once a file finishes downloading

Add ability to turn off the vibrancy effect introduced in 2.0.1 in Settings > Enhancements

Fix message about being offline showing when Paws for Trello is simply loading

Update Electron version to 1.6.2 should fix graphics bugs with new Macbook Pros

Bugfixes:
Clearing Quick Add shortcut now works and will no longer crash the app on the next load

Fix starred boards not refreshing correctly when before and after changes the overall count was the same.

Fixes issues with settings not being loaded properly (again!)

Screenshots