PhotoGUN 1.0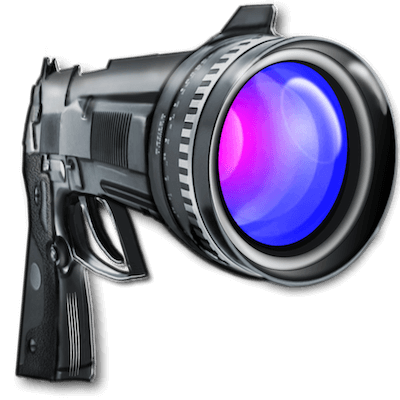 PhotoGUN is a powerful app that makes it possible to process thousands of photos at once! No more time consuming repetitive work! Simply drag and drop one, hundreds or thousands of photos, you need to process, to the drop-window and select one or multiple operations you want to apply to them. Click the button and "here it is", all processed photo-files are stored to the separate output folder.
You can:
Resize to make the photos more suitable for email, blog or any other web, personal or marketing use,

Adjust Brightness, Contrast and Saturation to enhance the light and colour balance,

Add the professional touch to your photos and apply "Vignetting", a creative effect, to draw attention to the center of the frame,

Add watermark to prevent unauthorised usage, adding copyright text or company logo with a customizable transparency level and other parameters. You can also use this operation to merge the photos,

Crop to cut away not needed image parts,

Rotate to change the image orientations,

Mirror to flip the image vertically and horizontally,

Blur to hide some levels of the details of your photos,

Add the Borders for perfect look using the different frame thicknesses and colours,

Swap the RGB-channels,

Apply the Histogram optimisation for automagically improvement of the photos which were token under the similar conditions,

Binarize the images using the threshold value and produce the monochromatic results,

Grayscale to do convert the colour images into black/gray/white representation,

Invert the photos,

Convert the file format to/from JPEG, PNG, TIFF, BMP, XPM, PPM. Including the full range quality compression of JPEG ranging from 1% to 100%,

Give new names to your photos and use flexible choice which allows adding at end of the filenames odd, even and all digits,

Change the order of the operations and achieve to optimal result,

Save the operation-flows as presets that you'll need over and over again.

The App has the realtime photo editing preview with retina-ready graphics.
preview all images on each stage of the applied operations by clicking the eye-symbol on the flow-thumbnails,

preview resulted photo in the small window as well in the embedded previewer using the original image size,

preview the resulted photos during creation process in the batch-dialog.

Screenshots
Title:

PhotoGUN 1.0

Developer:

Max Schlee © Neonway

Compatibility:

OS X 10.7 or later, 64-bit processor

Language:

English

Includes:

Pre-K'ed

Size:

39.08 MB

View in Mac App Store
NitroFlare:
DOWNLOAD FILE