Rumpus PRO 9.0.12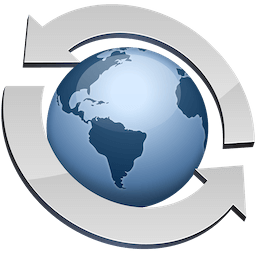 Rumpus is an easy-to-use, high-performance FTP, WebDAV, and Web file-transfer server.
Key features include built-in, easy-to-administer user accounts, integrated Web file transfers, file upload notification, extensive security options, blazing performance, and more.... Also included is a remote-server activity monitor, Rumpus FileWatch, and a server-statistics widget, RumpusStat.
Performance
Rumpus is not only lightning quick, but it's efficient, too. This means that FTP and Web users will be able to transfer and manage files as fast as the network allows, while leaving plenty of CPU time for other applications running on your server or desktop Mac.

Ease Of Use And Maintenance
Rumpus is, quite simply, the easiest FTP server on the planet to set up and administer. From the setup assistant that fully prepares the server to accept users to the logically designed server management windows, Rumpus makes running an FTP server easy.

Web File Manager
In addition to offering an incredibly high-performance FTP server with unmatched ease of use, Rumpus also includes the Web File Manager. The Web File Manager makes it easy to provide FTP-like capabilities to anyone with a Web browser.

Simple User Management
FTP users are managed directly in Rumpus, not in the system, keeping your FTP users distinct from other server resources. Not only does Rumpus make managing users easy, but it gives you advanced controls like individual drop folders, access restrictions, usage limits, account history, and more. The single-window user management interface in Rumpus is also supplemented by Web-based administration, allowing you to define and manage user accounts from anywhere on the Internet.

A Real Mac Application
Rumpus runs natively on any Mac running OS X 10.5 or later. There's no Java required and the memory footprint and CPU usage is tiny. You will also appreciate the comprehensive help pages and articles, that cover not only how to use Rumpus, but networking issues and the general FTP information you need when you have questions.

Professional Technical Support
Maxum has been selling Internet server software for Macs longer than anybody (including Apple!). When you have a question, we're here to help. We believe that you have a right to get the most out of the software you buy, always. So, we offer unlimited, free technical support.
What's New:
Version 9.0:
Updated Foundation
Security and cryptographic libraries and protocols have been updated to current modern releases. This includes updating LibSSH to 0.9.X and OpenSSL to 1.1.1x, as well as corresponding updates to Rumpus functions and uses of these libraries.
Let's Encrypt Support
Rumpus now includes the ability to directly interface with Let's Encrypt, a free, automated, and open certificate authority brought to you by the nonprofit Internet Security Research Group (ISRG). The new function allows administrators to obtain a trusted certificate at no cost, and with relative ease.
User Account Self-Registration
Rumpus' User Account Self Registration feature allows users to connect via Web browser and gain basic access to the server without an administrator having to create a user account for them. In other words, the feature allows you to send people to your server and automatically obtain a user account for uploading, downloading and managing files.
Administrative Console
The new Admin Console provides a deeper, more functional look at your server. A "Processes" view displays the number of sessions and/or active connections for each individual service, as well as peak usage statistics administrators can use to optimize server setup. A new "SpamBots" view shows auto-detected flagged access attempts and streamlines IP-based service bans for easier and better performance and security management.
Cookie Consent Request
For servers that accept data from clients in the European Union, Rumpus now supports a simple and configurable cookie consent function, satisfying the GDPR ePrivacy directive.
Web File Manager Updates
We have continued to make improvements in the Web File Manager, both behind the scenes (often HTTP protocol updates to improve security and browser compatibility) and in the user interface.
Screenshots:
Title:

Rumpus PRO 9.0.12

Developer:

Maxum

Compatibility:

macOS 10.10 or later

Language:

English

Includes:

K'ed by HCiSO

Size:

27.87 MB

visit official website
NitroFlare:
DOWNLOAD FILE
Previous Versions