Yep 4.0.7 - Organize and manage all your documents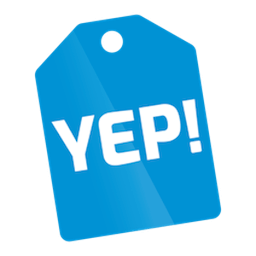 Yep is a document organization and management tool. Like iTunes for music or iPhoto for photos. Yep lets you search and view your documents in a comfortable interface, while offering the ability to automatically save documents into a file in your Documents folder.
Yep macOS does a great job managing your music and your photos but when it comes to organizing your PDFs and other office documents on macOS, you're on your own. Fresh version 4 changes all that!
Start Yep for the first time and it automatically shows you all your PDFs, iWork and Office documents. Yep's strength is letting you see your documents and search through them with out needing to worry where they were saved.
Add your own tags to documents – which is like storing them in two places at once. Yep also has the ability to automatically file documents into a simple date based folder system located in your Documents folder. The result is that it's easy to keep a running track record of receipts, invoices, research papers – without having to think about where to store it.
Welcome to the Dark side.
Our most requested feature is finally here… support for Dark Mode! Whether you've been turned to the Dark (Mode) side, or you're a fan of sticking to the Light, we've got you covered.
Digitize your documents. Recycle that paper.
Every house has cardboard boxes and filing cabinets full of receipts, important medical records, old letters and income tax returns, usually inconveniently stuck in the basement somewhere.
Say goodbye to cheesy scanner interfaces from all the big scanner companies. Yeps scanning is faster and a lot nicer than the any bundled scanning software you are going to find. Now that Yep makes it so easy to keep all your documents organized – wherever they lay, instantly retrievable and searchable, it might just be time to start scanning some of those paper documents into your computer and Yep will help you do it.
In addition to creating PDFs by scanning, Yep creates text files from dragged in text without any naming or filing on your part. You can create image files the same way. Keep track of your notes and thoughts without letting the dreary job of filing getting in your way. All documents Yep creates are 'normal' files on your filesystem. No databases to worry about.
One more thing.
Don't worry about Yep 'taking over' because unlike some other applications, Yep does not store any data in a database, or move your files into any special folder or package. Edit, save and manage documents anywhere on your system. We used the build-in macOS way of doing things… only better.
What's New:
Version 4.0.7:
Release notes were unavailable when this listing was updated.
Screenshots:
Title:

Yep 4.0.7

Developer:

Ironic Software Ltd.

Compatibility:

macOS 10.13 or later

Language:

English

Includes:

K'ed by HCiSO

Size:

16.34 MB

visit official website
NitroFlare:
DOWNLOAD FILE
Previous Versions