Super Vectorizer Pro 2.3.3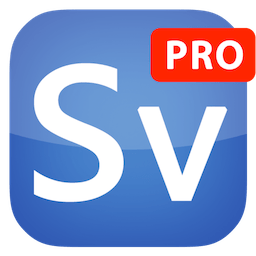 Super Vectorizer is a professional vector-trace tool that enables conversion from a raster (bitmap) image--such as JPEG, BMP, or PNG--to a scalable vector graphic with a few simple clicks. It automatically creates high-quality vector traces from images, and supports tracing of not only color and grayscale images, but also black and white. Super Vectorizer can be used for personal and professional projects alike, whether you are a hobbyist or a graphic designer. With technological advances in raster-to-vector conversion, Super Vectorizer does an impressive job of vectorizing raster / bitmap / photo images into crisp, clean, scalable fine line art / illustrations / vector art. It will assist anyone who does a lot of vector-image cleanup to become more productive.

Key Features of Super Vectorizer 2:
Fully automatic vectorization.
Supports up to 64 colors now.
Automatic tracing images of 70+ formats:
JPG, BMP, PNG, GIF, PDF, PSD, PNT, RGB, ARW, BMPF, CUR, CRW, CR2, DCR, DNG, EPSF, EPSI,
EPI, EPS, EXR, EFX, ERF, FPX, FPIX, FAX, FFF, GIFF, G3, HDR, ICNS, ICO, JP2, JFX, JFAX, JPE, JFIF,
JPF, MPO, MAC, MRW, MOS, NRW, NEF, ORF, PICT, PIC, PCT, PS, PNTG, PNGF, PEF, QTIF, QTI,
RAW, RAF, RW2, RWL, SR2, SRF, SRW, SGI, TRIC, TIFF, TGA, TARGA, TIF, XBM, 3FR, 8BPS
Segmentation editing capabilities: Trace more clean line borders that greatly simplifies the information to get more concise vector graphic for the ease of editing. It succesfully avoids a region overlapping.
There are two color modes now. A new color mode with image segmentation polymerization algorithm was unique in the AppStore at present.
Options for vectorizing images by Edge or Color or Gray Color.
Options for vectorizing images by Skeletonization or Line.
Better Optimization of line-tracing with a new line-tracing engine : accord more closely with users' needs.
The function of skeletonization will enable conversion from pencil drawing into vector graphic easily.
The enhanced pre-processing smoothing function simplify the complex image very well. The smoothing algorithm is four times better than that of Super Vectorizer.
Better Accuracy: more closely resemble to the input image.
Ai, SVG, DXF and PDF vector graphic output.
Optimized the operation for convenience zooming in and out to check the processing results.
Supported opening files by dragging and dropping it to the icon for easy operation.
Powerful preview to inspect the result in detail.
Vectorize very large images.
Transparency support.
What's New:
Version 2.3.3
Optimized for Mac with Apple Silicon M1 & M2 chip.
Newly add contour line functions to greatly improve the smoothness of the line edge.
Fixed the svg exporting issues in the line tab.
Screenshots:
Title:

Super Vectorizer Pro 2.3.3

Developer:

XiuXia Yang

Compatibility:

macOS 10.11 or later

Language:

English, French, German, Italian, Japanese, Russian, Simplified Chinese, Spanish, Traditional Chinese

Includes:

K'ed by TNT

Size:

7.91 MB

visit official website
NitroFlare:
DOWNLOAD FILE