Wirecast Pro 16.0.3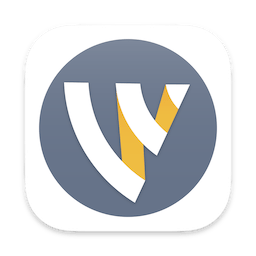 Wirecast is an all-in-one live streaming production application that provides the required tools to capture video, encode it and broadcast it to multiple servers and platforms at the same time.
Support for a wide variety of camera models
You can use Wirecast with an unlimited number of camera inputs ranging from web cams to DV/HDV, SDI cameras to IP and web-based sources and wireless devices. You just have to plugin your device and Wirecast will automatically recognize it as a live feed.
The supported input sources include USB, Web cams, SDI, composite, S-Video, DV/HDV, Component, HD-SDI, HDMI sources, IP Cameras, ONVIF, Web stream source and screen capture sources.
What is more, you can use Desktop Presenter to broadcast your own desktop if you need to display Keynote or PowerPoint presentations, product demonstrations, online interviews or game streams.
Layer-based editing system
Moreover, Wirecast features support for up to 35 layers of live compositing. Hence, you can effortlessly place watermarks, background music and other visual elements over your webcast.
As expected, you can also add titles and lower thirds, with more than 30 built-in professional looking broadcast title themes. You just have to select the one that fits your content, type in the text and apply it to your broadcast.
You can also use well-designed transitions to switch from different sources and generate effects and transitions in real time.
Live stream
By using Wirecast, you can easily stream to multiple destinations using different bitrates at the same time.  Thus, you can stream in both SD and HD to a live streaming service and even your own internal streaming server.
What's New:
Version 16.0
Features and Improvements:
Virtual Assistant: Our new Virtual Assistant is here to help answer any questions. Simply type your questions in the chat and let the assistant show you the way.
Video Filters: Have fun with your stream by adding a couple of our new video filters.
Document Locking: You can lock Wirecast layers, Preview window, or the Shot Editor, to prevent unintentional changes during live screencasts.
SRT Source: Deliver the best quality and low latency video with SRT Source now in Wirecast.
Hardware accelerated NVENC encoder for SRT output: Users will now be able to leverage the NVENC encoder for SRT output to decrease CPU usage and enjoy a smoother streaming experience.
Coming Soon! Zoom Integration: Have the production power of Wirecast for your Zoom call.
Tech updates:
Update Virtual Camera on macOS to use new system extension API. This should improve compatibility with apps on macOS only. Users must allow this in System Settings.
Stream Delay rework. See WIRE-19132/WIRE-17635.
Update NDI SDK to 5.5.4.
Bug Fixes:
WIRE-21710: Fixed a rare crash with the Multiviewer on Windows.
WIRE-21583: Fixed an audio issue with the Web Page source.
WIRE-21552: Fixed a border issue with MS-Teams NDI sources.
WIRE-21474: Fixed an issue where the Blackmagic output would not start the first time after the machine was power cycled.
WIRE-21001: Fixed a hang when closing a document with a Remote Desktop Presenter source.
WIRE-20873: Fixed a crash when running Wirecast in certain locales on Windows.
WIRE-20376: Fixed stinger transitions don't render properly on Windows with D3D11 rendering engine.
WIRE-20312: Fixed shot icons pixelated with certain Intel GPUs with the D3D12 rendering engine.
WIRE-19714: Fixed using a Matte on a Chroma Key layer causes the layer to become transparent.
WIRE-19499: Fixed a problem when sending two layers containing the exact same video file live simultaneously.
WIRE-18453: Fixed inaccurate Facebook viewership count.
WIRE-18351: Fixed an issue where NDI sources could randomly freeze.
WIRE-18301: Fixed several problems with RTMP connections to YouTube.
WIRE-16023: Fixed animations in Web Page sources aren't rendering at max frame rate.
WIRE-13782: Fixed an issue with the Output Statistics RAM metric.
WIRE-7455: Fixed stream delay only works when audio encoding is enabled.
Screenshots:
Title:

Wirecast Pro 16.0.3

Developer:

Telestream LLC

Compatibility:

macOS 11.0 or later

Language:

English

Includes:

K'ed by TNT

Size:

557.93 MB

visit official website
NitroFlare:
DOWNLOAD FILE