Spriter Pro 7.0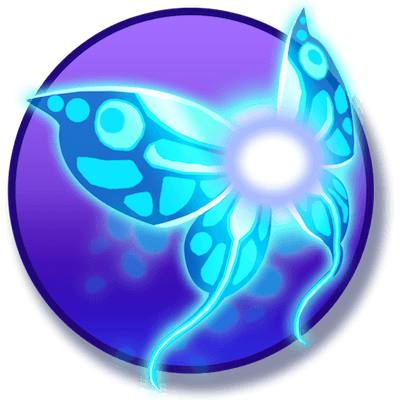 Spriter enables the "modular" method of animating where frames are constructed from many small, re-useable images (such as body parts). This method of animating offers many benefits for several aspects of a game's development and for the finished product:
Save Time!
- It doesn't matter whether you are an experienced game design artist or an aspiring game maker. Regardless of your skill level, you will be able to spend far less time tweaking and polishing your game art if you are using Spriter since it will allow you to reuse just a handful of modular images in order to create all of the animation frames required for your new 2d game character or special game effect.
Instant Iteration!
- Let's say it becomes necessary to change your game character's head configuraton during the final design stage. If you have Spriter in your 2d design toolbox you will only need to change a small handful of the head images since the modules are set up to be used across all animation frames. Instead of having to face the huge task of redrawing or editing the head in every single frame of your full frame animation, you can now turn what would have been a lengthy and potentially expensive task into a quick and painless one. • Custom Tweaking - Because the modular images (game character body parts) can be freely nudged around or rotated, you will find it much easier to make tweaks that might become necessary during gameplay testing. Spriter makes it very easy for the professional game artist to deal with whatever tweaks the designer needs to make.
Unlimited Character variations!
- Not only does this method allow for super fast and painless creation of alternate characters based on the data from another character, it's also a memory efficient way of creating all the variations of a character that can change throughout a game (such as collecting powerups and new equipment).
Huge savings of both file and heap space!
- Instead of each frame of animation being a large complete image, it's simply a tiny amount of data storing the position, rotation etc of each small and re-used "body part" sprite image. The larger and more robustly animated your game characters and special effects are, the greater the savings will be.
WHAT'S NEW
Additions and Enhancements
Changing speed curves in the timeline now applies to all selected keys

Added ability to copy and paste speed curves in keys

Added Custom File Setting to always also save an scml version of the file when saving scon

Added menu item and keyboard shortcut (L) to toggle hide/show guidelines

Bug Fixes
Fixed an issue where 'save a spritesheeted project' would do a normal save if you had "Never generate multiple spritesheets" selected in the Pack Images dialog

Fixed a bug where child objects would usually get keyed whenever their parent bones did

Fixed a bug where opening the character map editor dialog to edit an existing character map, the column for replacement images would instead display the original

image file name
Fixed a bug Copy Selection to All Frames wasn't working correctly

Fixed a bug where some low resolutions would start incorrectly maximized until you restored and remaximized the window

Fixed a bug where an scml file saved with one or more empty character maps wouldn't load correctly

Fixed a bug where the timeline would scroll to the top when using the Next Key and Previous Key buttons or keyboard shortcuts.

Screenshots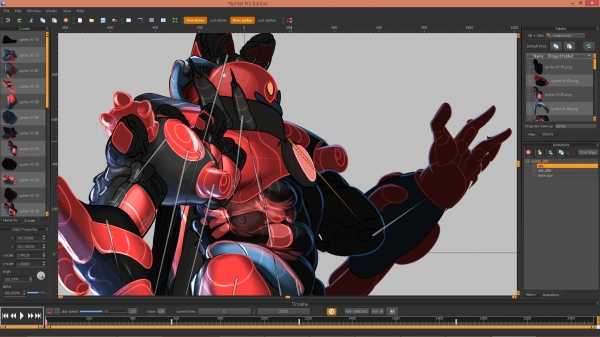 Title:

Spriter Pro 7.0

Developer:

BrashMonkey

Compatibility:

OS X 10.7 or later, 64-bit processor

Language:

English

Includes:

Serial

Size:

36.34 MB

visit official website
NitroFlare:
DOWNLOAD FILE