Fotomagico 6.5.2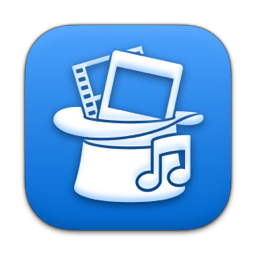 FotoMagico is a well-designed and intuitive macOS application specially designed to help you turn simple photos, videos and songs into stunning animated slideshows for you, your family or clients.
Create, shape and share your story using a Mac
From FotoMagico's you can easily access and use images from your iPhoto, Aperture or Lightroom library or any other location. You can use and edit JPEG as well as RAW files in the desired resolution. What is more, you can use all sorts of aspect ratios and even panoramas that you can smoothly pan across in order to display the entire picture.
Zoom in, pan and rotate images with just a few mouse clicks, correct the color of all pictures in order to match all the slides in your presentation. As you browse your libraries, you can view all used images thanks to the light marker placed in the corner of the thumbnail.
Built-in basic video editing tools
Furthermore, FotoMagico allows you to pan, zoom and rotate videos just like you would do with a regular picture. Additionally, you can use different file formats in the same presentation regardless of their format. FotoMagico will automatically handle the frame rate, aspect ration and resolution and make your files fit your project.
FotoMagico also enables you to effortlessly trim the videos you want to add to your slideshow, color correct them and choose transitions from a large list of high quality transitions.
Add an audio ambiance to your slideshows
On top of that, you can add a soundtrack to your slideshow and enhance the effect of the displayed photos and videos. You can easily import any song from your iTunes' library and start the track exactly when you want it.
Consequently, you can use various sound effects and voice-overs, add narration using the built-in sound recorder and deliver a professional-looking slideshow. FotoMagico comes with three audio tracks that also display the audio waveform of each track, which makes it easy to align the sound with the pictures and videos.
Powerful yet simple to use slideshow designer with support for layers and masks
You can use up to six layers of photos, videos and titles in the desired order. Once your storyboard is complete, turn it into a template that you can reuse in other projects. Take advantage of the mask feature and define the transparency of a layer, crop an image and obtain the desired visual effect.
On the whole, Boinx Software's FotoMagico is a user-friendly yet comprehensive macOS app that makes it possible to create professional looking slideshows out of photos, videos and your favorite songs in a matter of minutes.
What's New:
Version 6.5.0:
New:
Improved Comic effect rendering algorithm, with better quality and faster rendering. Newly created layers will automatically use the new algorithm (Version 2), while existing layers will keep the old algorithm (Version 1) to avoid unintended changes. You can switch to the new rendering algorithm manually by selecting "Version 2" from the action popup menu in the Comic Effect inspector.
Added the new Page Curl transition in the 3D category.
Video layers can now have playback offset from the start of a slide. Checkout the Options subgroup in the sidebar.
Video layers now support looped playback. The checkbox to enable looping is also in the Options subgroup in the sidebar.
Added custom magnetic guides to make repetitive layout tasks in the Stage easier. Guides can be edited in the Slideshow Settings.
Pressing the shift key while dragging a curve point in the sidebar inspectors (e.g. Opacity) now moves the whole curve horizontally.
Change:
Selecting a layer in a collapsed chapter now selects the whole chapter.
If all slides in a chapter are selected, then dragging those slides moves the whole chapter.
When dragging a slide at a chapter start, then chapter will be moved to the next non-selected slide, to avoid confusing situations.
Fixed:
Rendering speech bubbles in text layers is now more robust, with nicer rendering and avoiding occasional crashes.
Improved performance when editing layers in the Stage with multiple effects applied.
Improved rendering of snippet placeholder layers.
Avoid crashing when using unsupported audio sampling rates with AAC codec when sharing slideshow with "Custom".
Internal stability improvements.
Screenshots:
Title:

Fotomagico 6.5.2

Developer:

Boinx Software

Compatibility:

macOS 10.14 or later

Language:

English

Includes:

Pre-K'ed

Size:

47.17 MB

visit official website
NitroFlare:
DOWNLOAD FILE