JPEGmini Pro 2.2.3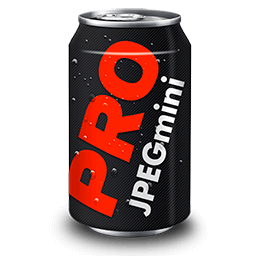 JPEGmini Pro is a powerful yet simple tool, trusted by thousands of professional photographers worldwide who have JPEGmini fully integrated into their workflow. It reduces your image file size by up to 80% without compromising on quality.
JPEGmini has been reviewed and praised by dozens of photography publications and bloggers, among them are: Fstoppers, Petapixel, Macworld, Photography Life, Shotkit, Noupe, and more.
JPEGmini Pro is specially designed to integrate into your photography workflow and includes:
An Adobe® Lightroom® Plugin so it integrates directly into your workflow
Enhanced resolution: supports photos up to 60MP (99% of all DSLR cameras that exist today)
Enhanced performance: it's up to 8x faster than JPEGmini and uses all your cores
JPEGmini Pro benefits:
Save tons of hard drive space
Send Hi-Res photos faster
Use smaller USB drives to deliver photos to customers
Faster loading websites and thus improve Google search rank and customer satisfaction
It's as simple as Drag, Drop, Done.
After dropping your photos into JPEGmini's Interface, it will create an optimized version of them. The photos will look identical, but their file size will be a lot smaller.
Smaller file size means you'll have more space on your hard drives, you can store more photos on your thumb drives and Dropbox account, upload photos faster, send more photos with your email, and make your website load much faster.
Don't compromise on quality!
JPEGmini Pro is a tool intended for professional photographers who are constantly challenged by the bloated file sizes of photos and the constraints it puts on them.
What's New:
Added an Adobe Photoshop extension
Updated core library
64 bit support
Fixed couple of UI bugs
Detecting and skipping hard links when processing in place
Additional minor bug fixes
Maximum Quality, Minimum File Size
Using patented image optimization technology, JPEGmini Pro reduces the file size of your photos significantly (up to 80%), while preserving their full resolution and quality.
Enhanced Performance
JPEGmini Pro utilizes all the CPU cores in your computer simultaneously, crunching your photos at amazingly high speeds, so you can get your work done in no time. We've also added support for photos up to 60 Megapixels, covering all your photography needs, including Canon 5DS and Canon 5DSR, panorama shots and collages.
Fits Into Your Workflow
JPEGmini Pro now includes a plug-in for Adobe® Lightroom® and a Photoshop® extension! When you export your photos directly from Lightroom or Photoshop, they will be automatically optimized by JPEGmini to the lowest file size possible without ever sacrificing quality.
Screenshots:
Title:

JPEGmini Pro 2.2.3

Developer:

ICVT Ltd.

Compatibility:

OS X 10.7 or later, 64-bit processor

Language:

English

Includes:

K'ed by TNT

Size:

10.6 MB

visit official website
NitroFlare:
DOWNLOAD FILE

Previous Versions