ACDSee Photo Studio for Mac BETA 4.0.488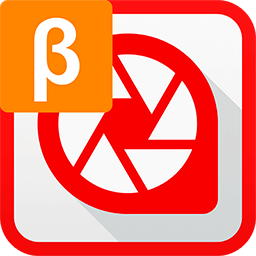 ACDSee Photo Studio can accelerate your photography workflow. Manage and view your images with speed and ease. ACDSee Photo Studio is the photography software with the flexibility to adapt to the way you work; helping you optimize every aspect of your workflow.
Unlike catalog-based photo applications, you don't need to spend valuable time importing files that are already on your hard drive and connected devices.
ACDSee Photo Studio automatically detects your devices, including cameras, photo frames and external memory. Browse these devices directly, and simply drag and drop to copy the images onto your hard drive.
Access folders and files live, in real time. When you browse a folder, ACDSee Photo Studio instantly populates the file list with thumbnails of your photos.
ACDSee Photo Studio for Mac BETA now supports:
powerful database improvements
a better, more stable browsing experience (no importing to get started)
general performance and stability improvements
running on macOS Sierra (of course)
What's New:
BETA 7 build 488
New Features:
Added the "Rename" command to the Folders pane context menu
Added the ability to copy files from iOS device to folder in Manage mode
Bug Fixes:
Fixed an issue where ACDSee might have no interface if a removable device or network share is connected on launch
Fixed an issue on 10.11 where ACDSee fails to read file information and thumbnail if system language is non-English and path to image contains a folder name that has been localized
Fixed an issue where ACDSee crashes when browsing images on 10.13 High Sierra
Fixed an issue where ACDSee fails to enter View mode with viewable images if non-viewable item selected
Fixed an issue with the file list where selecting an item that is part of a multiple selection doesn't deselect the other items
Fixed an issue where folder thumbnails are blurry
Fixed an issue with ACDSee becoming unresponsive when trying to open a folder that doesn't exist
Fixed an issue where IPTC Core metadata doesn't get applied when encoding a file
Fixed an issue where the "Remove All Items" command requires volume to be connected to work
Fixed an issue where pasting a copied selection from View Mode isn't viewable in ACDSee
Fixed an issue where browsing a folder in the Import dialog adds the items to the ACDSee database
Fixed a crash when importing from an iOS device more than once within the same session
Fixed an issue where after Save As, Manage mode opens to the parent folder of the source image, not the output image
Fixed an issue where slideshow transitions go to the next image too quickly
Fixed an issue where ACDSee becomes unresponsive when sorting after re-ordering List view columns
Fixed an issue where ACDSee becomes unresponsive when selecting a Volume returned by Quick Search
Fixed a crash when moving or renaming an item in Finder while it is shown in the ACDSee file list via Smart Folder or Quick Search
Fixed an issue where applying Batch Develop preset during Import does not successfully apply to all thumbnails
Fixed an issue where selecting the "Tagged" Smart Folder returns untagged images
Fixed an issue where using logic operators (and, or, not) in Spotlight search fails to return results
Fixed an issue where "Search Selected Folders Only" option fails to return results if folder is browsed via Favorites
Fixed an issue where progress indicator doesn't report progress during Paste or Duplicate of folder
Fixed an issue where Smart Folder may show contents of previously selected Smart Folder
Fixed an issue where RAW images don't show embedded JPGs while decoding in Develop mode
Fixed an issue where the Status Bar doesn't update after Save As
Fixed an issue where Search fails to return items by IPTC keyword if IPTC keyword was assigned within the same session
Fixed an issue where EXIF Date/Time Original value written to file via Batch Adjust Time Stamp is incorrect
Fixed an issue where incorrect thumbnail may show after replacing an image using the same filename
Fixed an issue where the High Quality Color EQ "Master" slider is missing in Develop mode
Fixed an issue where renaming a selected folder in the folder tree via left mouse click doesn't work
Fixed an issue where Spotlight Search shows hidden folders
Fixed an issue with the View mode Select tool where saved selections of non-encodable images do not include the correct region
Improved performance when restoring a backed up ACDSee database
Fixed an issue where search fails to return RAW images by IPTC metadata after restoring a ACDSee Mac Pro 3 database
Fixed an issue where ACDSee fails to show file info and thumbnails when force refreshing a file list with multiple folders selected
Fixed an issue where color labels are missing in List view
Fixed an issue where the title bar doesn't update after selecting an image in a search result
Fixed an issue where searching by IPTC Description or Special Instructions fails to return results
Fixed a crash when browsing to an image with a negative rating
Fixed an issue where the Refresh command scrolls the file list to the top of the list
Notes:
ACDSee is no longer distributed with an installer package. To install, simply open the DMG and drag-and-drop the ACDSee app to your Applications folder.
The Restore Database feature is still under development and considered not ready for use.
Although we strive to maintain backward compatibility with previous Betas, please be aware this is Beta software. Future changes may occur which break compatibility with the current Beta release.
Screenshots:
Title:

ACDSee Photo Studio for Mac BETA 4.0.488

Developer:

ACD Systems International Inc.

Compatibility:

OS X 10.11 or later, 64-bit processor

Language:

English

Includes:

Not required, beta works until 3rd of October 2017

Size:

76.12 MB

visit official website
NitroFlare:
DOWNLOAD FILE