ACDSee Photo Studio for Mac BETA 4.0.430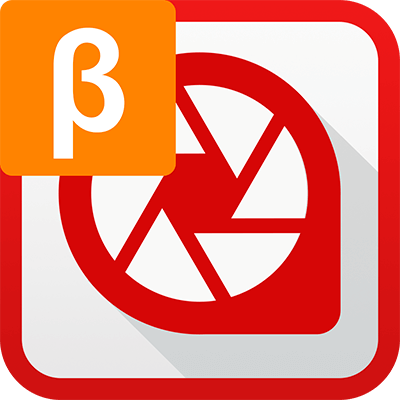 ACDSee Photo Studio can accelerate your photography workflow. Manage and view your images with speed and ease. ACDSee Photo Studio is the photography software with the flexibility to adapt to the way you work; helping you optimize every aspect of your workflow.
Unlike catalog-based photo applications, you don't need to spend valuable time importing files that are already on your hard drive and connected devices.
ACDSee Photo Studio automatically detects your devices, including cameras, photo frames and external memory. Browse these devices directly, and simply drag and drop to copy the images onto your hard drive.
Access folders and files live, in real time. When you browse a folder, ACDSee Photo Studio instantly populates the file list with thumbnails of your photos.
ACDSee Photo Studio for Mac BETA now supports:
powerful database improvements

a better, more stable browsing experience (no importing to get started)

general performance and stability improvements

running on macOS Sierra (of course)

WHAT'S NEW
New Features:
Image thumbnails can be added to parent folder thumbnail without browsing into folder

Added the ability to manage orphaned database items (obsolete references to files or folders)

Beta support for restoring databases created by ACDSee Mac Pro 3 (Note: this feature is still under development. If you encounter any issues, please provide feedback on the Forum.)

Improved visibility of image thumbnails in Manage mode.

Added Previous/Next buttons to Develop mode Filmstrip

Bug Fixes:
Fixed an issue where appending IPTC keywords via Batch Set Information destroys existing keywords

Fixed an issue with ACDSee Photo Studio for PC's reading of ACDSee metadata embedded by ACDSee Photo Studio for Mac

Fixed an issue where the application cannot be installed in a non-default location

Fixed an issue where custom sort in a Smart Folder removes all file list contents from view

Fixed an issue with Smart Folders displaying results when File List is in List view

Fixed an issue where thumbnail disappears after renaming a folder in a Smart Folder

Fixed an issue with folders not remembering Custom Sort option is applied

Fixed an issue where selecting an item in the File List after search causes all files in the database to be displayed

Fixed an issue where assigning non-numeric input to an IPTC field that expects numeric input silently fails

Fixed an issue where Catalog Folders can't read certain embedded ACDSee metadata (tags, categories, keywords) for files on a network share

Fixed an issue where Catalog Folders can't read embedded sub-keywords

Fixed an issue where images cataloged via Catalog Folders may not be visible until app is restarted

Fixed an issue with Calendar double-counting developed encodable images

Fixed an issue with ACDSee metadata dates failing to save

Fixed an issue where incorrect metadata may be shown for developed encodable images on Browse or Refresh (Note: This fix prevents the issue from occurring with newly cataloged images, but does not fix the issue for such images cataloged in previous Beta releases)

Fixed an issue where output is saved in wrong location after Batch Adjust Timestamp, then Change Format or Resize (removing source file), if the source image is a Developed JPG.

Fixed an issue where Refresh command removes display of information from the Manage mode Properties pane

Fixed an issue where Cancel Batch Resize of RAW images doesn't apply to entire batch

Fixed a crash when flipping a Developed encodable image

Fixed a crash when applying IPTC Core metadata

Fixed memory leak when applying Develop settings to images in Manage mode

Fixed iOS device image thumbnail quality

Fixed an issue in Develop mode where slider value is reported as -0 when increasing value from less than zero via dragging

Fixed an issue where some menu items (e.g. About, Check for Updates, Preferences) are greyed out when cancelling a metadata edit

Fixed an issue where using ACDSee to rename an already scanned folder triggers re-scanning of folder

Fixed an issue where rotating a locked or read-only image rotates the image and thumbnail displayed in ACDSee, but not the actual file

Notes:
"Go > Enclosing Folder" (aka "Up") default keyboard shortcut set to Cmd-Up

"View > Fit Height" default keyboard shortcut changed from Cmd-Up to Cmd-Right.

Although we strive to maintain backward compatibility with previous Betas, please be aware this is Beta software. Future changes may occur which break compatibility with the current Beta release.

Screenshots