ACDSee Photo Studio for Mac BETA 4.0.564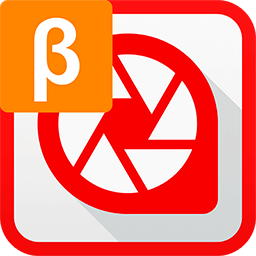 ACDSee Photo Studio can accelerate your photography workflow. Manage and view your images with speed and ease. ACDSee Photo Studio is the photography software with the flexibility to adapt to the way you work; helping you optimize every aspect of your workflow.
Unlike catalog-based photo applications, you don't need to spend valuable time importing files that are already on your hard drive and connected devices.
ACDSee Photo Studio automatically detects your devices, including cameras, photo frames and external memory. Browse these devices directly, and simply drag and drop to copy the images onto your hard drive.
Access folders and files live, in real time. When you browse a folder, ACDSee Photo Studio instantly populates the file list with thumbnails of your photos.
ACDSee Photo Studio for Mac BETA now supports:
powerful database improvements
a better, more stable browsing experience (no importing to get started)
general performance and stability improvements
running on macOS Sierra (of course)
What's New:
New Features:
Added Display P3 as an output color space option
Added Copy, Paste commands to File list context menu
Added keyboard shortcut F to toggle Full Screen feature while in View mode
Added command View | Refresh Folders Pane to the app menu bar in Manage mode
Bug Fixes:
Fixed an issue on 10.13 only where Develop mode sliders are slow and jumpy if image is encodable
Fixed an issue on 10.13 only where encoding a RAW image may cause incorrect output
Fixed an issue on 10.13 only where RAW images may take too long to display in View mode
Fixed an issue on 10.13 only where colors and histogram display incorrectly for some RAW images in Develop mode
Fixed a crash in 10.13 only when rotating a PSD image
Fixed an issue on 10.13 only where advanced Save As options are not available
Fixed an issue on 10.13 only where White Balance eye dropper tool does not function for RAW images
Fixed an issue where Fit Image doesn't function as expected with smaller resolution images
Fixed an issue where Move operations (e.g. Move to Folder, New Folder with Selection) creates double-entries in DB, if move is cross-Volume
Fixed an issue where applying same Develop settings to RAW and JPG versions of same image produces different outputs
Fixed an issue where the File list becomes empty if showing a Smart Folder or Quick Search results and you move an item to trash or Delete Permanently
Fixed an issue where the Calendar count increments when cataloging a previously-cataloged item via Catalog Folders
Fixed an issue where items get double-counted in the Calendar if you import, then open the target folder, before the scan, after import completes
Fixed an issue where there was a mismatch between Calendar counts and number of items returned by Calendar Smart Folders
Fixed an issue where categories and keywords can be added to previously-scanned images on an excluded USB drive
Fixed an issue where Restore to Original fails and the Developed overlay icon is missing after you Rotate RAW image
Fixed an issue where text in Quick Search bar is hard to read while typing if app window is maximized
Fixed an issue where an extra thumbnail is temporarily shown in the file list GUI if you move or delete an item and File list is list View
Fixed an issue where no dialog is shown on Restore Database if database is incompatible
Fixed an issue where Rename in Finder causes filename/thumbnail mismatch in ACDSee
Fixed an issue where appending IPTC Keywords via Properties pane, with multiple files selected that have different keywords, destroys existing keywords
Fixed an issue where a target image's Develop settings are overwritten if a Develop Preset is applied, even if the current Develop settings of the target image are unchecked in the Develop Preset
Fixed an issue where Properties pane fields are blank and disabled after file operation and automatic selection
Fixed an issue where the Duplicate command is enabled by selection in folder tree but non-functional
Fixed an issue where list View column headers don't indicate sort direction
Fixed an issue where File list loses folder selection if a Favorites item is selected and another item added to Favorites
Fixed an issue where IPTC Core metadata may be missing from the ACDSee database if image is RAW and restored from ACDSee Mac Pro 3
Fixed an issue where custom sort order is not restored when restoring an ACDSee database from ACDSee Mac Pro 3
Fixed an issue where alias folder thumbnail is incorrect if Show Folders preference is disabled
Fixed an issue where memory is not released when using the Print command
Fixed an issue where Crop dimensions for inches, centimeters, or millimeters can't be manually entered
Fixed an issue where switching from Default Labels to Custom Label set does not change label colors
Fixed an issue where ACDSee becomes non-responsive when opening a folder via alias if the target has been moved to Trash
Fixed an issue where image thumbnails may fail to generate for large TIFF or PSD images on an external drive
Fixed an issue where changing File list filtering preferences causes File list to go blank
Fixed an issue where selecting non-adjacent Calendar items shows items that are in-between
Fixed an issue where selecting multiple smart folders performs an OR search instead of AND search
Fixed an issue where file operations on images fail after cancelling a Copy Folder operation
Fixed an issue where the application hangs when moving a large amount of files to another folder
Fixed an issue where on Save As, Batch Resize, and Change Format, ACDSee metadata of original image cannot be applied to output image
Fixed an issue where clicking the Eject button in the Folder Tree of a removable drive multiple times causes the drive to become the header of shared devices
Fixed an issue where RAW images appear blurry in Develop mode when not zoomed 1:1
Fixed an issue where renaming a folder in Finder re-scans the images in the folder
Fixed a crash when applying IPTC Extended Creator value if Creator value already exists and image is RAW
Fixed a crash if you Rotate or Develop a RAW that has IPTC Extended "Creator" value
Fixed an issue where some thumbnails remain in the File list after running Batch Rename and Move
Fixed an issue where restoring a rotated image to original in View mode displays a vertically compressed image
Fixed an issue where renaming a folder from Finder more than once while scanning causes blank thumbnails in the File list and the folder to not display in Manage mode
Fixed an issue where Sort options are missing from the Sort drop-down menu (image dimensions, orientation)
Fixed an issue where the application may hang when double-clicking Shared volumes
Fixed an issue where embedded Labels cannot be reassigned to a new color
Fixed an issue where Save As output is incorrect if you first Crop and Rotate the image
Fixed an issue where Spotlight comment is written incorrectly if target image is developed encodable
Fixed an issue where the cursor doesn't change when hovering over left part of image in Develop mode with Light EQ tool active, if monitor is Retina or above
Notes:
Although we strive to maintain backward compatibility with previous Betas, please be aware this is Beta software. Future changes may occur which break compatibility with the current Beta release.
Screenshots:
Title:

ACDSee Photo Studio for Mac BETA 4.0.564

Developer:

ACD Systems International Inc.

Compatibility:

OS X 10.11 or later, 64-bit processor

Language:

English

Includes:

Not required, beta works until 10th November 2017

Size:

76.44 MB

visit official website
NitroFlare:
DOWNLOAD FILE