Little Snitch 5.5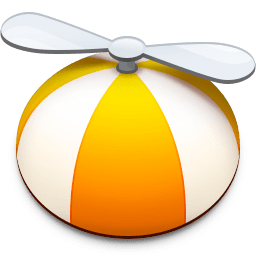 Little Snitch is a trustworthy and handy macOS application capable to monitor your network traffic and block various connections in order to protect your privacy.
Filter connections and monitor your network traffic with ease
The Little Snitch Network Monitor utility features a well-designed interface and provide easy-to-read animated and informative diagrams created based on real time traffic information. Hence, you can analyze bandwidth, connectivity status, traffic totals, detailed traffic history for the past hour and more.
You can filter the displayed data based on the process name or server port and group them according to your needs. Little Snitch helps you view traffic peaks, check the average bandwidth and save snapshots for further analysis.
Enable the Silent Mode for a distraction free working environment
The network traffic can be easily captured in the PCAP format while the network activity is displayed along various system events in order to provide a context.
There is also a Silent Mode that allows you to get on with your work without being interrupted by any network related notifications. However, you can review the Silent Mode Log to create rules for connection attempts that took place during this period.
On top of that, you can group your rules in different profiles and enable them only when a particular profile is active. Thanks to Little Snitch's status bar menu, you can choose the desired profile with just a few mouse clicks.
Enjoy the versatility of the Automatic Profile Switching function
At the same time, you can take advantage of the Automatic Profile Switching feature and associate different networks with certain profiles. Once the network is detected, the associate profile is automatically enabled. For example, you can use a set of filters when you are at home and more restrictive ruleset when you access the web from an Internet Cafe.
What is more, Little Snitch features a flexible temporary rule system that offers a number of options for rules that are effective only for a limited period of time. Furthermore, Little Snitch automatically analyzes your ruleset and indicates the presence of overlapping, redundant or invalid rules that you might want to delete.
What's New:
Version 5.5:
Improvements:
Support for macOS Ventura.
Added a workaround for a macOS bug where an alert with the text "The application is not open anymore" was shown.
Added a workaround for a possible incompatibility with fwknop and similar tools which use ephemeral ports for communication.
Bug Fixes:
Fixed a memory leak in Network Monitor.
Fixed a possible crash when parsing a malformed subscribed rule group.
Fixed a bug where a rule for an unsigned command line tool executed by a signed application could be erroneously shown as redundant.
Fixed a bug where connections of mDNSResponder showed a false destination host name on macOS Ventura.
Fixed behavior when dragging "My Location" in the map.
Fixed a bug where a drag-operation in the map failed after showing a context menu.
Expect iOS simulator apps also in the directory ~/Library/Developer/XCTestDevices. This directory is used by the xcodebuild command line tool.
Screenshots:
Title:

Little Snitch 5.5

Developer:

Objective Development Software GmbH

Compatibility:

macOS 11.0 or later, Apple Silicon or Intel Core processor

Language:

English

Includes:

Serial

Size:

36.91 MB

visit official website
NitroFlare:
DOWNLOAD FILE