Arq Backup 5.6.1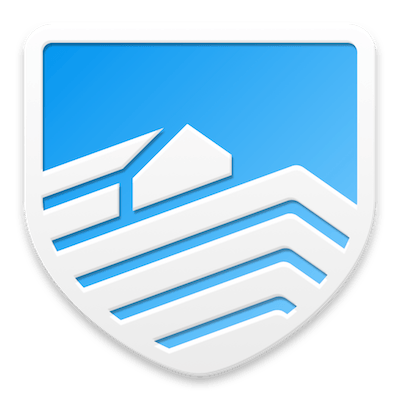 Arq is super-easy online backup for the Mac. Back up to your own Google Drive storage (15GB free storage), your own Amazon Glacier ($.01/GB per month storage) or S3, or any SFTP server. Arq backs up and faithfully restores all the special metadata of Mac files that other products don't, including resource forks, ACLs, and creator codes.
Arq works like Time Machine, except you don't have to remember to plug in your external hard drive. Following the initial backup, Arq automatically makes incremental backups every hour, every day, uploading just the files that have changed since your last backup. Arq keeps hourly backups for the past 24 hours, daily backups for the past month, and weekly backups for everything older than a month.

Arq lets you set a budget for storage, and it automatically drops the oldest backups to keep within the budget.

Arq backs up everything with no limits. It backs up files of any size, external drives, and network drives.

Arq compresses and "de-duplicates" your backups, never storing the same file twice in the cloud. Arq encrypts all your backups with a password that never leaves your computer, so no one can read your cloud backups.

You can back up to multiple "targets". Back up some files to Glacier, some to S3, some to an SFTP server, etc. You can also back up to Amazon, GreenQloud, DreamObjects, Google Cloud Storage, or any other S3-compatible service.

WHAT'S NEW
Version 5.6.1:
Improvements:
Added support for new AWS Mumbai region.

Added support for new AWS Canada region.

Fixed Issues:
Fixed an issue that was preventing the "fixed transfer rate" setting from having any effect on network usage.

Fixed an issue that prevented adopting a backup set if there was any error with reading the backup set.

Added a workaround for the 25,000-file limit issue when backing up to Dropbox.

Changed Arq to keep a maximum of 100 backup session logs.

Fixed an issue that could cause a crash with the message 'last path on the stack doesn't match'.

Fixed an issue that could cause Arq to log errors when files disappear between scanning and uploading phases.

Fixed an issue which could cause "HTTP error 400" when attempting to back up to Google Drive or Google Cloud Storage.

Screenshots