JRiver Media Center 25.0.34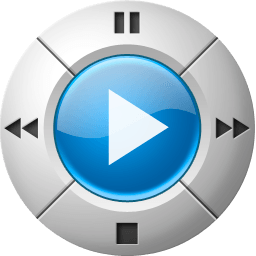 JRiver Media Center is one of the most comprehensive and seamless applications available for managing and playing your media. Its scope includes almost all formats of audio, video, and images. Media Center can also record television and manage documents. And if you're looking for the best audio player or the best video player, you've found it. You can configure Media Center to focus solely on your needs.
Media Center plays:
Connected media from Last.fm, Netflix, Hulu, and YouTube. And it sends to Flickr, Facebook, and Twitter.
From more cell phones, MP3 players, DLNA, and other devices than any other player.
And it powers the Home Theater PC that will entertain your family. MC can even play audio and video in different zones.
And, MC can record TV in high definition, providing an alternative to cable TV. It has a Theater View interface, controllable by a Media Center Remote, an iPad, iPhone, Android, a Windows netbook or Touchscreen. MC is a DirectShow player, so it can play almost anything.
What's New:
Version 24.00:
Fixed: The duration of APL files would show the duration of the entire file instead of the APL segment.
Fixed: Playing Shoutcast streams could make the program lock up.
Changed: When SACD ISO audio tracks are included in the files to be deleted, "Delete from disk" and "Recycle" options are not offered.
Changed: When SACD ISO audio tracks are to be removed from the library, only selected tracks will be removed, unselected tracks will remain in the library. This is a reversal from a change made in build 21.
Fixed: Replacing dots with an ellipsis in Library Tools > Clean File Properties was not working.
Fixed: Running Library Tools > Clean File Properties with only the convert dots option selected would not work.
Changed: Media Center ensures the metadata block in a DSF file is valid before trying to overwrite it.
Changed: Improved APL importing so that it will look at the image file for some of the metadata and the APL file for some of the other metadata.
Changed: Panel - Moved the Radio Paradise button to the Web Streams section on the Streaming page.
Changed: Panel - Adjusted the file list column alignment for the ratings column.
Screenshots:
Title:

JRiver Media Center 25.0.34

Developer:

J.River

Compatibility:

OS X 10.7 or later, 64-bit processor

Language:

English

Includes:

K'ed by The Shark

Size:

59.35 MB

visit official website
NitroFlare:
DOWNLOAD FILE