FTP Disk 1.4.9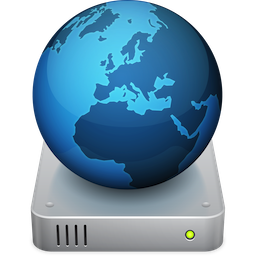 Update your web site as often as you like exactly as if you were copying files between folders on your computer!
In order to maintain your Web site you surely need some kind of FTP software however not all the FTP tools available today seem to be designed with frequent uploading in mind. Indeed, they are not always as handy as they could or should be. Actually, they all seem to copy each others. Updating files on your server can be a repetitive and boring process, and in many cases it's more trouble than it's worth. It doesn't have to be that way, however, as FTP Disk makes this whole process much more intuitive.
With FTP Disk just drag and drop your files directly on a server in the list to get them uploaded to the selected path. You can create as many servers as you need with different paths and initiate several uploads at the same time. Of course you can also log into servers as usual, navigate thru directories, create files and folders, download and upload files, modify text files with the built-in editor, preview pictures and change permissions.
FTP Disk not only offers a very handy and easy-to-use interface for managing servers, indeed it is also very easy to navigate thru directories. Thanks to the directory bar, a visual and interactive control that displays your current location, you can move to other directories with a single click of your mouse. You can create favorite locations and jump to them at any time. Those favorites are available from the server panel so you can go directly to a directory when connecting to a server or upload files to it!
Key Features
All-in-one interface with simultaneous views of remote and local files for easy transfers.
Visual and interactive directory bar for easy navigation thru directories.
High-speed multiple downloading and uploading including directly to disconnected servers.
Support for the FTP and FTPS protocols.
Built-in text editor to edit remote text files and remote pictures viewer.
Support for duplicating, copying and moving files and folders.
Advanced file permission and ownership editor.
Complete server manager with support for unlimited favorite paths.
Complete FTP error checking and handling.
Detailed connection log of commands sent and responses received from the server.
What's New:
Version 1.4.9
macOS version of the application is now available as Universal Binary (Intel+ARM).
We have embedded Ace, a text editor with Syntax highlighting (https://ace.c9.io) into FTP Disk.
The navigation bar has been updated, it is now fully Hi-Dpi/Retina compliant.
Transfer progress now indicates the item number and total of items.
The Find window new reminds the last search and replace text.
All windows with text entry now support the select all command.
The Windows menu now also shows the current path along with the server name.
New 'About the app' box tool menu entry to Get license info.
New 'About the app' box tool menu entry to see the User License Agreement.
New 'About the app' box tool menu entry to Reset the app settings to factory default.
Quotes and dashes are no longer replaced by the operating system even if activated in the system preferences (Mac Only).
When deleting local files the application now moves the files to the trash.
Faster text editor (useless styles no longer supported).
Fix: File name display issue when editing a file. Encoding issue.
Fix: Download File replace file exist confirmation window is back.
Fix: File download error checking to handle read-only target directories.
Fix: The version update system has been fixed, an issue was preventing the download to finish properly.
Fix: Application not responding for a while when copying text from the text editor and when lots of text.
Fix: Toolbar buttons status not restored after using 'Get Info', 'Edit', 'Log' and 'Preferences'.
Fix: 'Select All' on both the remote and local lists very slow on given occasions.
Fix: Artifacts displayed when showing any of the navigation bar popup menus.
Fix: The 'Show/Edit' menu and button no longer enabled when a folder is part of the selection.
Fix: The remote panel item count is again visible on the directory bottom right.
Fix: The Find window control is no longer cropped.
Fix: List icon showing a black background on given occasions.
Fix: Miscellaneous aesthetic fixes in several windows and Search dialog.
Fix: Issue when deleting local folders or files on given occasions.
Fix: Drag and drop pictures temporally change to 16x16 icons.
Fix: Built-in support system was broken because of online form captcha and new security measures.
Fix: FTPS protocol not working properly in given situations.
Screenshots:
Title:

FTP Disk 1.4.9

Developer:

Max Programming, S.L.

Compatibility:

macOS 10.10 or later

Language:

English, Dutch, French, German, Italian, Japanese, Portuguese, Russian, Simplified Chinese, Spanish, Swedish, Traditional Chinese

Includes:

K'ed by HCiSO

Size:

24.54 MB

View in Mac App Store
NitroFlare:
DOWNLOAD FILE